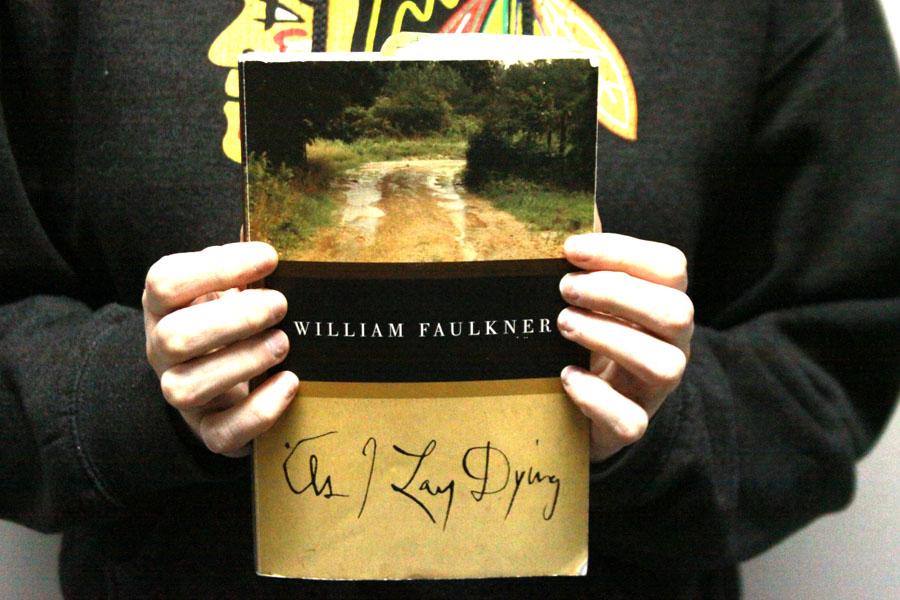 Reading is a large part of the English curriculum, and whether students are in AP or "regular" English, they are required to read a plethora of books to further their literature knowledge.
In the AP English 11 course, students are required to read "As I Lay Dying" by William Faulkner. The book revolves around the Bundren family and their quest to transport their dead mother to the town she wished to be buried in. This book differs from most as there are a total of 15 characters who narrate it throughout the book's 59 chapters.
"I do not enjoy reading this book because it very hard to understand and comprehend and there is no underlying meaning to it," Julia Gruver (11) said.
Many feel the book is too difficult to understand and that it requires too much time spent analyzing it to understand the story.
"['As I Lay Dying'] is hard to read and kind of confusing. The way the [narrators] speak [in] the book really just makes me confused," Katarina Radoja (11) said.
Along with keeping up with the reading assignments, students are required to answer numerous questions that correspond with each chapter.
"The [book work] is ridiculous. I shouldn't have to write about every single little thing that goes on in the book," Abigail Keith (11) said.
Though a majority do not enjoy the book, those who have moved on from AP English 11 have found that the book is not as bad as it seems.
"I thought ['As I Lay Dying'] was really interesting. You get a bunch of different perspectives on the same story. It was interesting to read it and try to figure out who was lying and who was telling the truth. I thought it was actually pretty easy to read because the different narrators keep it interesting," Jordan Rosenwinkel (12) said.