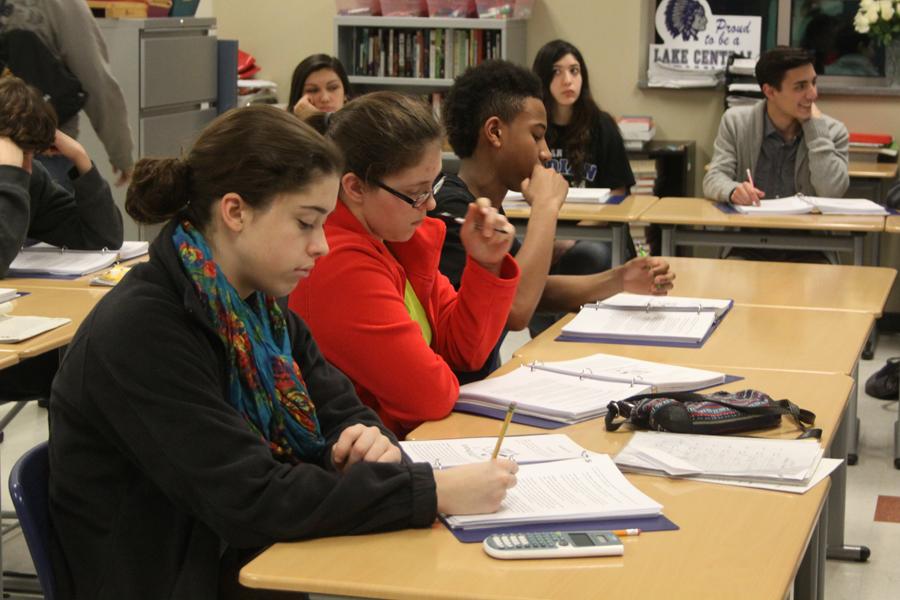 On Monday nights, juniors gather at LC to prepare for the ACT by taking a class taught by Ms. Rhonda York, English.  The class is from 7-9 p.m.
"I believe the ACT class does help you prepare and perform better on the actual test. It teaches you how to manage your time and use your full potential to get the best test score possible," Michael Horvath (11) said.
In the class, Ms. York goes over practices tests and helps students pick out important information to look for, to help them reach the highest score possible.
"Even though I dread going to the class from 7-9 on Monday nights, I feel like I will now be more prepared for the ACT than I would've been without the class," Abby Cappello (11) said.
The class offers a more in-depth insight into what to look for on the ACT in the spring.
"I believe I will perform better on the ACT because the class is teaching me [how] to attack each section to get more correct answers, which in return will help me get a higher cumulative score," Horvath said.
Most juniors will take the ACT on Apr. 22 during school.