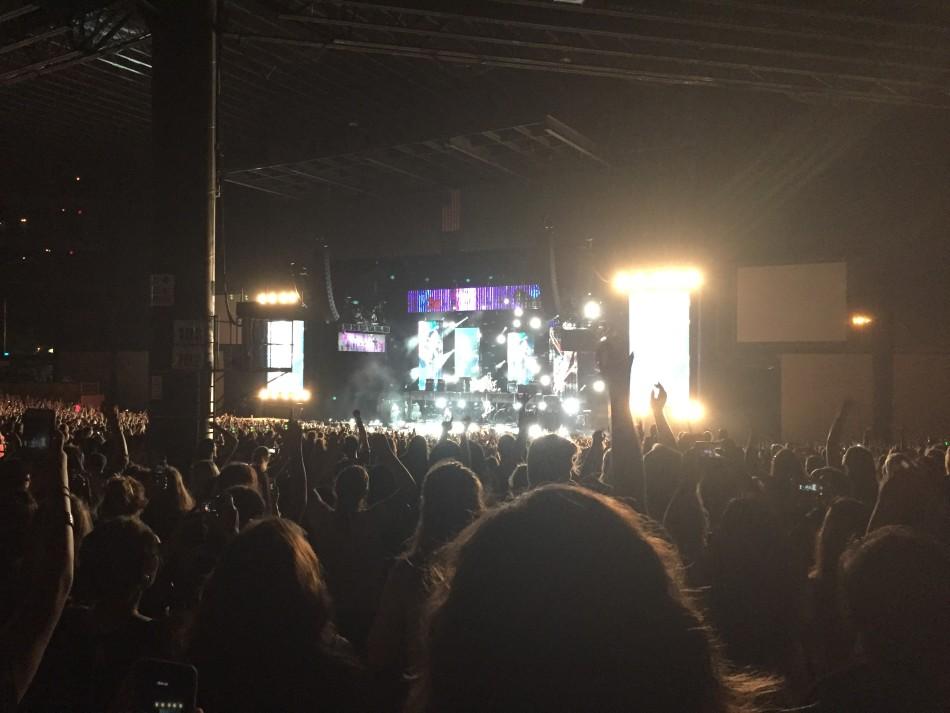 On Aug. 1 and 2, Five Seconds of Summer, an Australian boy band, headlined in Chicago for the first time at Hollywood Casino Theatre.
"[The] concert was exhilarating. I was standing on my seat, [and] I was screaming. Just the whole concert gave off high energy, and I'm sure everyone was more than impressed with what the guys gave. They gave more than I thought I'd get from their performance and for that, I was really happy," Inna Ramos (11) said.
The band was discovered on Youtube by One Direction member Louis Tomlinson. Since then, they have risen to fame, especially because they were One Direction's opening act last year on their worldwide tour.
"I've been a fan of them for over a year now, close to two, but I didn't really get into them until I saw them open up for One Direction [last year,] "Ramos (11) said.
They had shows on Aug. 1 and 2, both of which proved to be successes based on fans' social media posts and the screams that filled the theatre.
"Once they came on stage and performed their first song, the whole crowd, lawn people included, just stood up and started dancing and getting crazy. That's what the whole concert was like to me, a bunch of high energy, screaming lyrics, dancing, and lots of sweat," Ramos (11) said.
For some fans, songs bring back memories and hearing them live causes a nostalgic feeling.
"[When I heard] "Beside You" it was amazing because my friends and I would always play that song.  [When] I moved I missed them, and I always thought of them when I heard it. [Hearing it live] was even better and it really hit me right in the heart," Sydney Vandersteeg (11) said.
Whether the fans be in the lawn or in the front row, smiles were glued to their faces at the end of the night.
"I was really happy about seeing them, but at the same time, I was sad about already leaving and having to wait another year before another [one of their]  concerts," Frances Kornelik (11) said.