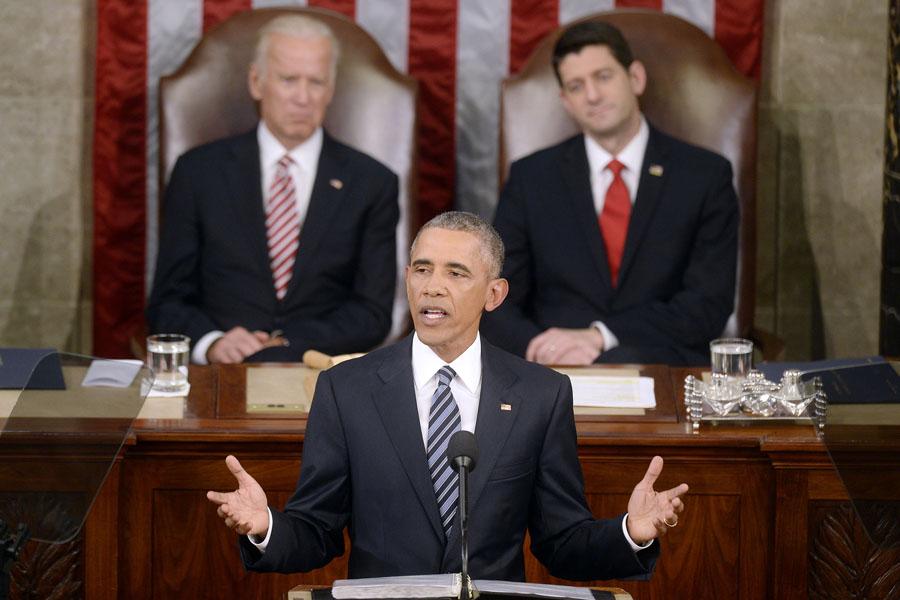 President Barack Obama completed his final State Of The Union Address on Tuesday, Jan. 12. President Obama's attention is concentrated on the future as his presidency comes to a close.
"For my final address to this chamber, I don't want to talk just about the next year. I want to focus on the next five years, ten years and beyond. I want to focus on our future," President Obama said.
The president highlighted some of the things that America has been through and how American citizens have surmounted it all.
"America has been through big changes before — wars and depression, the influx of immigrants, workers fighting for a fair deal and movements to expand civil rights," President Obama said. "Each time, we overcame those fears. We did not, in the words of Lincoln, adhere to the 'dogmas of the quiet past.' Instead we thought anew, and acted anew."
During the address, a main topic of discussion for the president was education. He is looking forward to seeing the push for better education for all social classes to continue.
"The bipartisan reform of No Child Left Behind was an important start, and together, we've increased early childhood education, lifted high school graduation rates to new highs and boosted graduates in fields like engineering," President Obama said. "In the coming years, we should build on that progress by providing Pre-K for all, offering every student the hands-on computer science and math classes that make them job-ready on day one and we should recruit and support more great teachers for our kids."
To a mixed reaction, the president discussed how important it is for Americans to be on the same page. Obama believes that things such as voting, standing up for one another and speaking out could help deliver the economy Americans desire.
"My fellow Americans, whatever you may believe, whether you prefer one party or no party, our collective future depends on your willingness to uphold your obligations as a citizen," President Obama said.
To bring his final State of the Union Address to a close, the president seemed very anticipative about the future of the United States of America. Even though he will not be in office a year from now, Obama has not lost hope in this country.
"[I am] optimistic that unarmed truth and unconditional love will have the final word. That's what makes me so hopeful about our future. Because of you. I believe in you. That's why I stand here confident that the state of our Union is strong," President Obama said. "Thank you, God bless you, and God bless the United States of America."