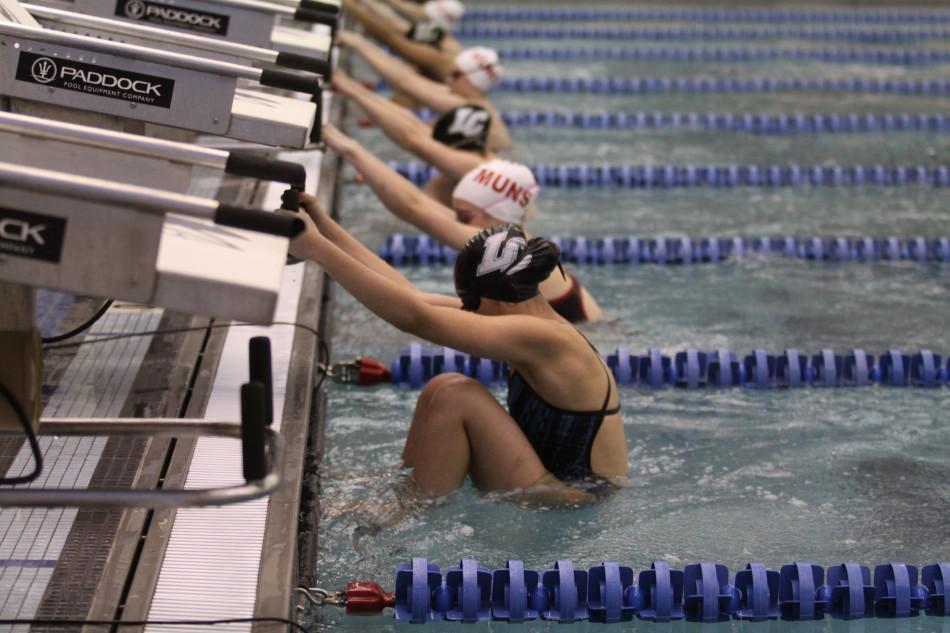 The JV girls swim team had a meet against Munster on Jan 20. They were defeated by the Mustangs with a score of 100-75
"I thought, as a team we gave it our best. It's sad that we lost, but at least we tried our hardest. That's all we can really do, and that's usually want all our coaches want from us," Faith Cooper (10) said.
The girls were able to get a taste of the competition for future Sectional meets. This was an opportunity for them to meet their future opponents.
"This meet allowed the [team the] opportunity to swim their own events, so it was an opportunity to race the people that they're going to race for Sectionals and then to practice their swims," Ms. Abigail Homans, World Language, said.
The JV girls swim next at Michigan City for the DAC tournament on Saturday, Jan 23.