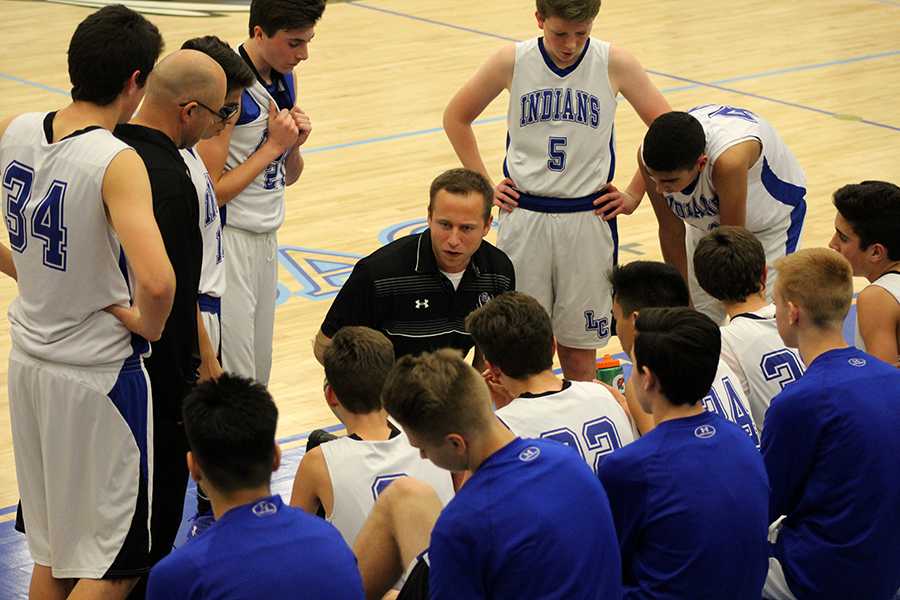 On Thursday, Dec. 8, the freshman basketball team took on the Portage Indians for their fifth game of the season. Out of all those games, they boys were only defeated twice.  
Before the game, the boys were confident they could take down the other team due to the hard work and conditioning they have endured these past few months with two and a half hour practices after school.
"We had a good warm up and we were ready for the task at hand," Sean Sullivan (9) said.
By halftime, the score was 10-15. The win was in sight to beat a Duneland Athletic Conference opponent after a big win against Merrillville.  
"[At halftime] we felt terrible because of the way we started the game. Our lack of intensity is frustrating," Ami Khatra (9) said.
Despite the lead the boys earned after halftime, they were not able to score as many baskets as the Portage Indians.
"We didn't really have a lot of intensity tonight and that's something that we have been trying to relay on to the kids," Head Coach Mr. Stephan Fry, Social Studies, said.
The Freshman boys' next game is Friday, Dec. 9, against Warsaw.