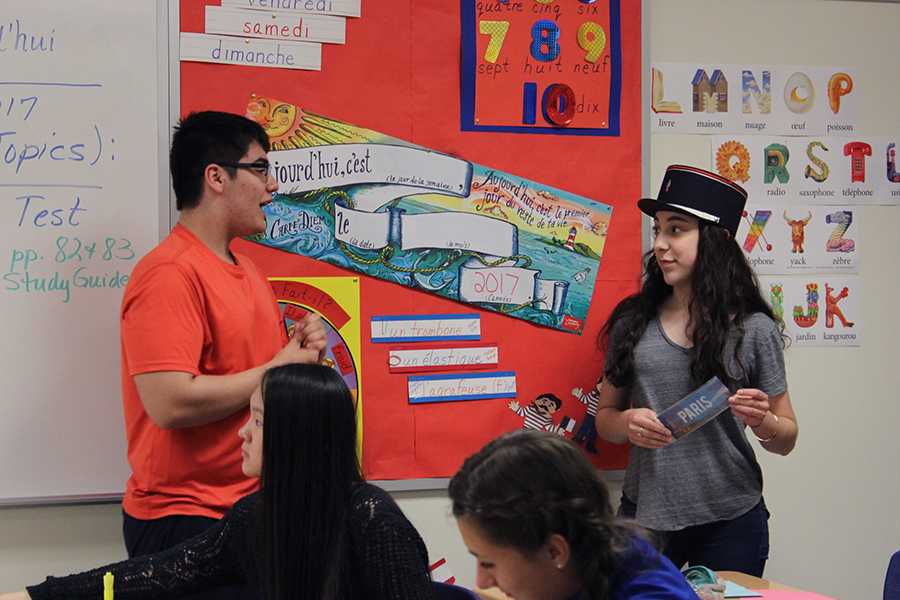 Members of French Club gathered in Mrs. Beverly Bovard's, World Language, room after school on Thursday, May 19 for the group's last meeting.
Elections were the topic of this French Club meeting because of France's recent national election and the club election of new French Club officers.
"We actually [voted] for the French President, and we [talked] about our own election and [had] the election for our officers next year," Mrs. Bovard said.
Theodore Mantis (10) presented on both candidates for the French national election, Emmanuel Macron and Marine Le Pen. After the presentation, the class voting took place. Le Pen won the class election by one vote, though Macron won the actual election.
Before the class voted on their new officers, everyone at the meeting said their name and level of French class. Food and ballots were given out, and the results of the election were stated, with Mantis remaining President.
Those who wish to join French Club can contact Mrs. Bovard or attend the first meeting next school year.