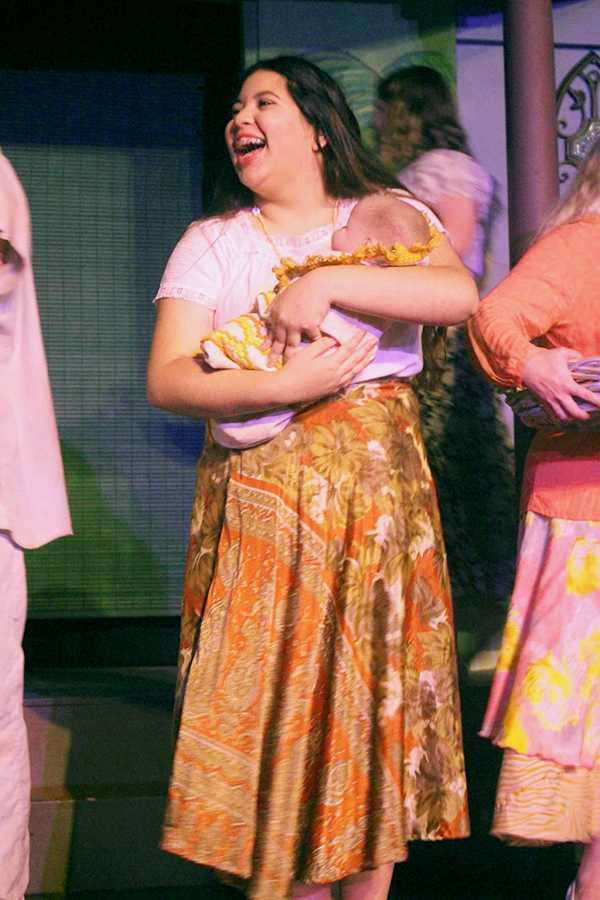 After doing workshops in her community four years ago, Ava Solis (10) has become immersed in the world of theater. Solis has been involved in four productions, a musical and is currently a sophomore representative in ITS [International Thespian Society].
"My first full production was in sixth grade, it was Shakespeare's 'A Midsummer Night's Dream' at Theatre at the Center," Solis said.
Being in a full production opened her eyes to a whole new world of opportunity. Since A Midsummer Night's Dream, Solis has also been in 'The Twelfth Night', 'Romeo and Juliet' and 'Hamlet'.  Lights, sound, costumes and a set weren't the only things that comprised the show. As a cast, they spent hours together bonding, which quickly became one of Solis' favorite aspects.
"My freshman year was hard getting to know the kids that were already in the theatre company. I was intimidated being the newbie. In the end, I was able to to build relationships with most of the kids. As a sophomore representative, being that I was just a freshman last year and I know how intimidating it can be, so all of us [students in ITS] want to make the freshmen feel welcome," Solis said.
For some people, it isn't easy to be thrown head first into a class with people that already know what they're doing. As a sophomore representative and former freshman, Solis wants to help out this year's freshmen as much as possible. On the flipside, acting isn't the only part of theater.
"I'm in two productions now. I'm not acting in any of these productions but I am involved in the tech side. I'm in our fall show 'The Ash Girl' and I do costumes. I'm also the student director for 'Dark Road' which is our contest show for ITS," Solis said.
These are new experiences for Solis yet she still feels engaged in the production. The students that work in costume must attend the rehearsals just as the cast does which keeps everyone involved and on track with the production.
"To be honest I'm a little scared because it's a lot of responsibility [being student director]. But I do think it's a challenge for me and I'm glad that I got the position of student director because [ITS officers] actually have a say in what the show could be," Solis said.