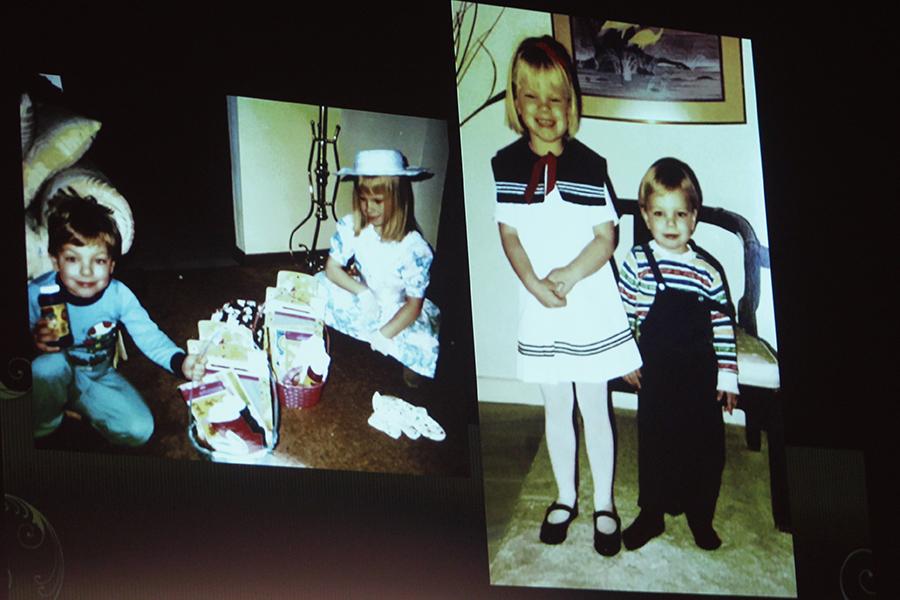 On Oct. 11,  Mr. Sean Begley, Head Principal, introduced three speakers to discuss their first hand experiences with drug exposure and how it has impacted their lives. The meeting was held in the LGI for all freshman.
"The greatest power that we possess is the power to choose. Choices are the most important things in your life and the freedom, to me, is being able to live everyday with the choices I make. I can now do that," said Tyler Lybery.
Tyler Lybery, one of the speakers, is a recovering heroin user. Lybery began to abuse heroin and went to jail in the sixth grade. After abusing the substance for 11 years, Lybery went to a recovery center and now has a wife and two children. The second speaker was a woman named Ashleigh Lybery.
"Drugs were way more important to [my brother] than I was. That's when I decided drugs and alcohol wasn't worth it to me," Lybery said.
Lybery is not a drug user. However, she grew up with a close friend who died from an overdose and has a brother who was also an addict. At the end of her speech, Lybery revealed that her previously drug-addicted brother was the first speaker of the presentation. The third speaker was introduced as a mother, Melanie, whose daughter had passed away one five years ago from heroin overdose.
"I didn't believe my daughter's boyfriend at first. I thought it was some kind of sick joke. I'll never forget going to the hospital to say goodbye," Melanie said.