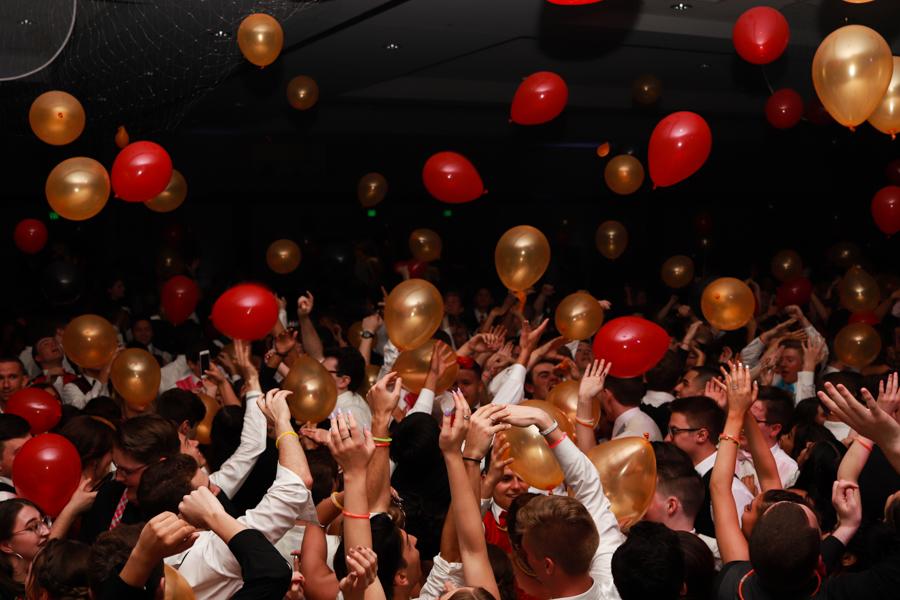 Sparks flying. Music blasting. Crowds hollering.
The long-awaited prom dance arrived on May 5.  Students prepared for a routine night of taking photos with friends and family, dancing to music and socializing with others.
"This was my first Prom. I was a little nervous but more excited. I had to go get flowers, made sure my tux matched and fit and get dinner reservations. The whole process [of preparing for Prom] can be stressful if you wait until the last minute, but if you stretch it out over a couple of weeks, it goes over smoothly," Montgomery Stockton-Fresco (11) said.
Though that process of preparing for a school dance remained unchanged, the actual dance offered a fresh and unique experience to many.  For one senior, the night exceeded all expectations.
"I didn't really have any expectations for Prom. I thought it would be the same as it usually is. But it turned out so much better than I thought it could possibly be. The music was much better than it usually is [at dances]; the fact that the DJ played music that teenagers listen to helped a lot," Ishika Prakash (12) said.
In addition to the music, this year's Prom featured other revamped qualities. The DJ threw free socks and glow-in-the-dark sticks into the crowd, and the end of the dance even saw the return of a balloon drop.
"They actually surprised us because there were flames, fog and other things. I think that was really impressive; it added a nice touch to the whole event. I've been to every other dance besides Homecoming my freshman and sophomore year.  This Prom was the best dance I have ever attended, hands-down," Prakash said.
The prom court included the crowning of king and queen, Jack Quinlan (12) and Courtney Rhomberg (12), and prince and princess, Jack Davis (11) and Sophia Born (11).  And as the night ended, those responsible for planning the dance, the Junior Class Cabinet, saw their efforts come to fruition. The cabinet president, particularly, was pleased with the group's planning.
"I think for the most part the dance went really well, and I hope everyone got to have a decent time. For our seniors, I hope [the Junior Class Cabinet] did a good enough job and made your last high school dance very memorable," Kevin Holechko (11) said.