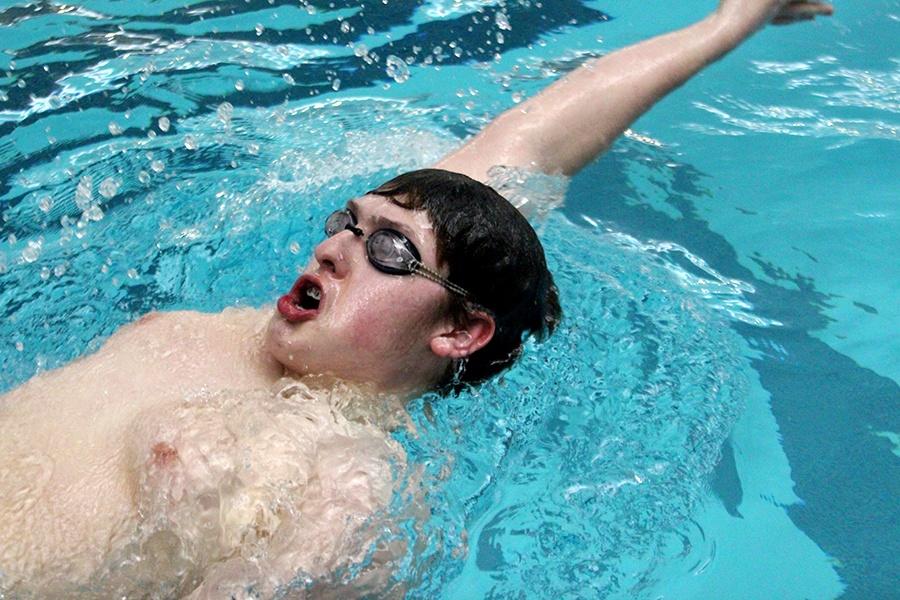 On Jan. 17 2019 the JV and varsity boys swim teams faced off against Munster at the Munster Dual. The boys lost 75-95 after a long, hard meet.  Upon finishing the meet, the boys continued to practice and improve on their skills.
"I feel like everyone on the team has a great connection. Everybody is so positive and we are there to support each other day in and day out. The team struggles at practice sometimes but we get through it," David VanVleck (12) said.
Although the team has endured some hardships, as all teams do, the boys continue to work together and enjoy each other's company. Being on a sports team can create everlasting bonds between athletes and coaches.
"The people are really nice. I love being around them. Swimming with them is amazing and I just love being with them," Carter Schuster (9) said.
Setting personal goals is important to all athletes. Working toward these goals can be frustrating and exhausting. Once these goals are achieved it can feel liberating.  
"My personal goals are to get new best times in my events and just keep bettering myself every day at practice. These goals are going to be hard to achieve but I just have to keep working," Joshua Burton (11) said.