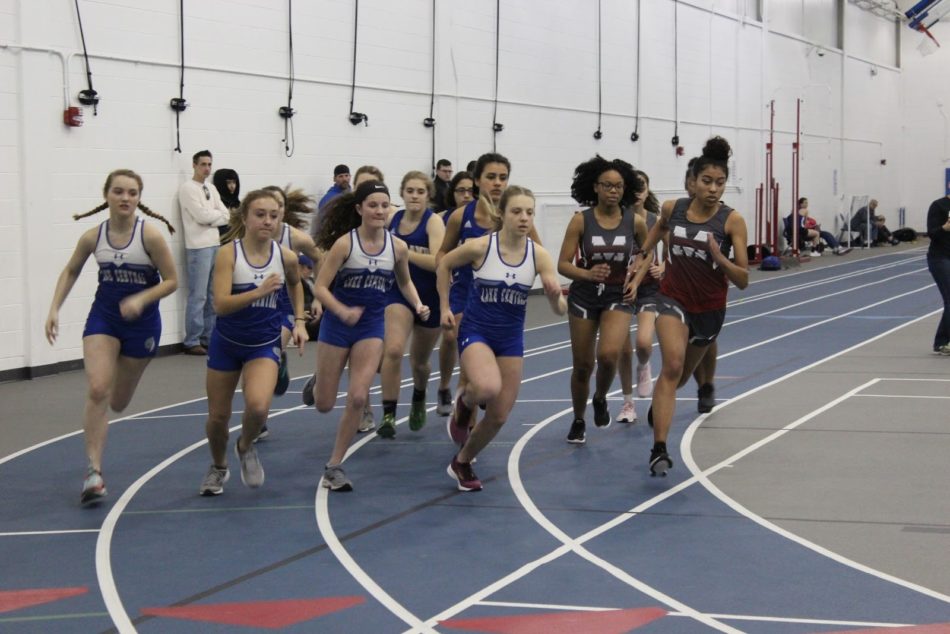 On Friday, March 8, the varsity girls track team won first place in an unscored match against Morton High School and Highland High School. Although the track season just started, the girls have been working hard to keep their title of undefeated.
"I think we can go faster and improve. We're trying to win every meet we go to, and keep our [team] the same as last year: undefeated," Rachel Kujawa (11) said.
The girls are also working on reducing their times in different events. They work on speed during practices and meets.
"There is always room for improvement. I'm working on cutting down my time for the 400. I want to be under a minute time by the end of the season. [My toughest competitor] is most definitely myself," Sophia Fara (10) said.
According to some of the girls on the team, this season has been going well because of continued support from one another.
"The season is going pretty well. I like all of my teammates, and everyone is pretty good at keeping me motivated to run faster, so it's pretty great," Taylor Kosiek (9) said.
The runners also claim that everyone on the team is putting forth their best effort as they continue to improve their speed.
"I'm very happy with how everyone's doing, because everyone is doing a lot better than they should be, and it's great to see that," Kujawa said.
The runners continue to strive for better times as the season continues, and they prepare for future meets.
"I think everyone wants to push themselves to get the best times, because next week, the top two go to Carthage, so everyone wants to be in the top two in their events," Kujawa (11) said.