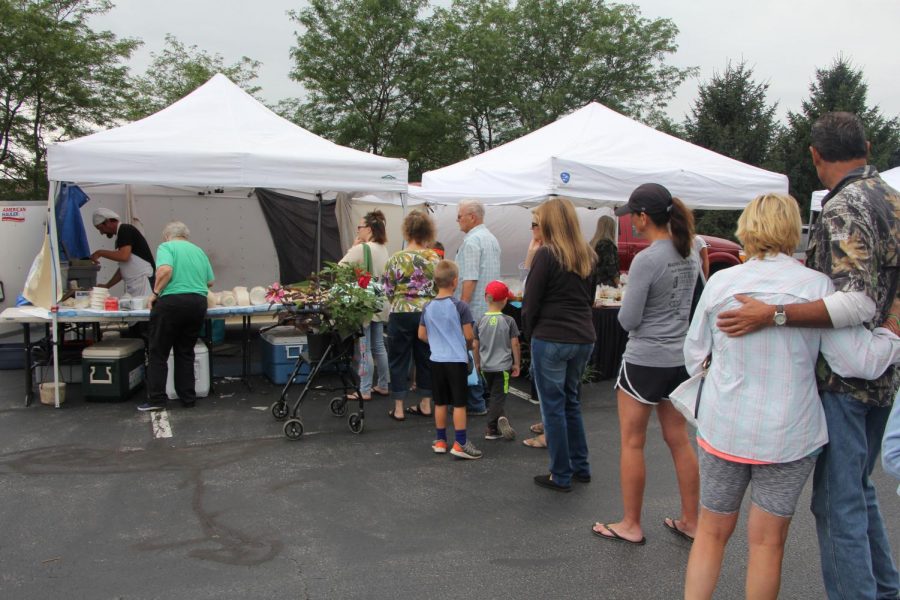 Located in the Community Outpatient Center parking lot, the St. John Farmers' Market is a place for local vendors to sell their products and services to people around the community.
   "The farmers' market is usually really busy, and the location is really great. You're right by churches and stores and people stop by just to check it out," Audrey Shebish, vendor, said.
   The market is a place for small businesses and services to get their name out there. Shebish says about 10% of her customers come from the St. John Farmers' Market. She takes professional photos of pets, so she tries to let people know about her service.
   "I mainly use this as an advertising campaign," Shebish said.
   Along with services, the market sells a variety of products, so it attracts many customers.
   "This is more of a first pick," Rose Martiradonna, a customer from Dyer who comes to the market every week said.
   Vendors here sell products ranging from fashion accessories, baked goods and fresh produce.
   "I come here mainly for first pick veggies," Martiradonna said.
   The St. John Farmers' market prices vary from vendor to vendor.  Martiradonna also says that she gets a better deal here than at the grocery store.
   "You have to peruse to see what looks good and the prices," Martiradonna said.
   The market is a place for people to buy locally grown products from local vendors.
   "There is nothing better than fresh fruits and veggies," Martiradonna said.