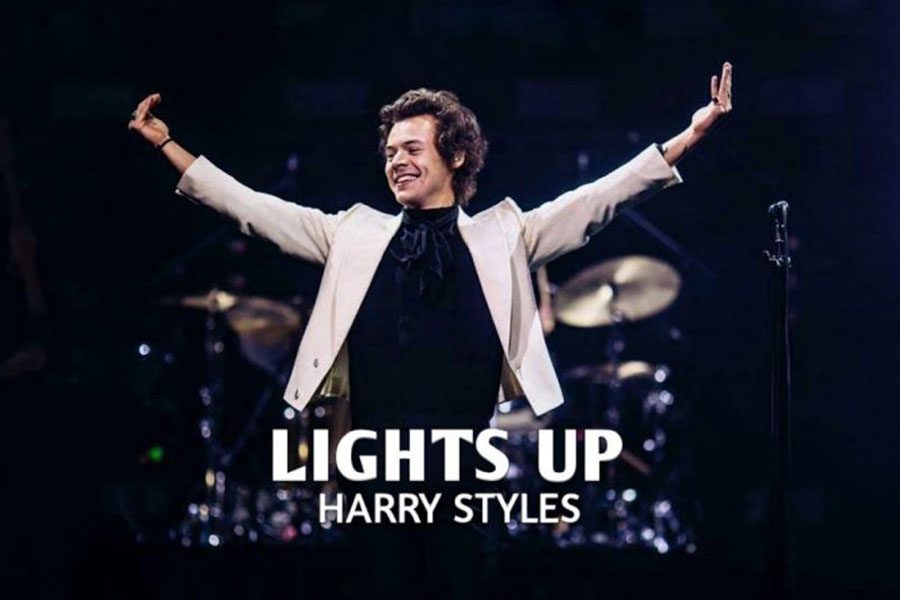 Popstar, singer and songwriter Harry Styles, recently released a new hit, "Lights Up," with a music video to go along with it. After two long years, he is back on track releasing new music. Even though there is no confirmation yet, his new song is believed to be the first song on a new upcoming album. 
The song and music video are based on psychedelia. The singer is shown shirtless for most of the video, but he wears a full-on silver sequin suit at times and is seen riding on the back of a  motorcycle backwards, all seeming to be a hazy dream. In an interview that took place in August, Harry opened up about his new music. He told critics that his new upcoming songs would be his "toughest" yet. He also told critics the music would be very soulful and revolve a lot around "having sex and feeling sad," and "Lights Up" certainly meets that criteria.
Critics say his new single is very groovy and a great way to lead on his upcoming new album coming up early fall. This new song leaves an open door for many things. It demonstrates a new way to bring back some old forms of rock, but with deeper meanings. In his previous band One Direction, they were more constricted with what kind of music they sang. Now that he has become a solo artist he is becoming more open his music, which is shown through his new song. 
Harry's other solo albums are more upbeat, where his new song has a lot of guitar and "California vibes." His previous songs were not very influenced by breakups. With his new song, it is more breakup-based, has a sadder tone and has many psychedelic grooves. Critics and fans are interested to see what else he will come up with in his upcoming music.