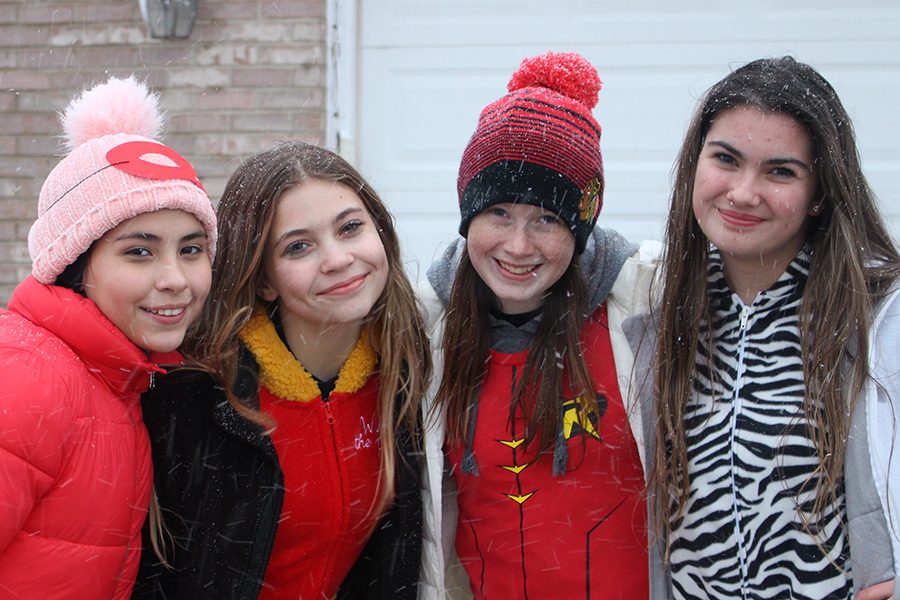 This past Thursday was Halloween and trick-or-treating was 5-7 p.m. The weather was cold and snowy. But against the elements, a subdivision of trick-or-treaters in Prairie Estates braved the cold for their candy.
   "I think it is great and terrible at the same time because this is a Halloween everyone is going to remember," John Brennan, a Prairie Estates neighbor said. 
   Even though the weather wasn't perfect for trick-or-treating that didn't stop kids, even the older ones. 
   "I would say once you hit 16 you should be done. You are borderline adult so once you can drive or once you are 16 it is time to pull the plug," Brennan said. 
   Adults in the neighborhood passed out candy while children trick-or-treated. All students had school the next day. 
   "If they were going to give the kids a day off, I would have it be on Halloween, but the day after there's really no need. It ends at 7. It is still early enough where the kids can do whatever they need to do," Alissa Levinthal said, another Prairie Estates neighbor. 
   While the crowd was smaller than usual due to the early snowfall, that didn't stop the spirit of Halloween. 
   "It is Halloween and people celebrate Halloween on Halloween and Christmas on Christmas. Good weather or bad weather you have to make the best of it." Brennan said.