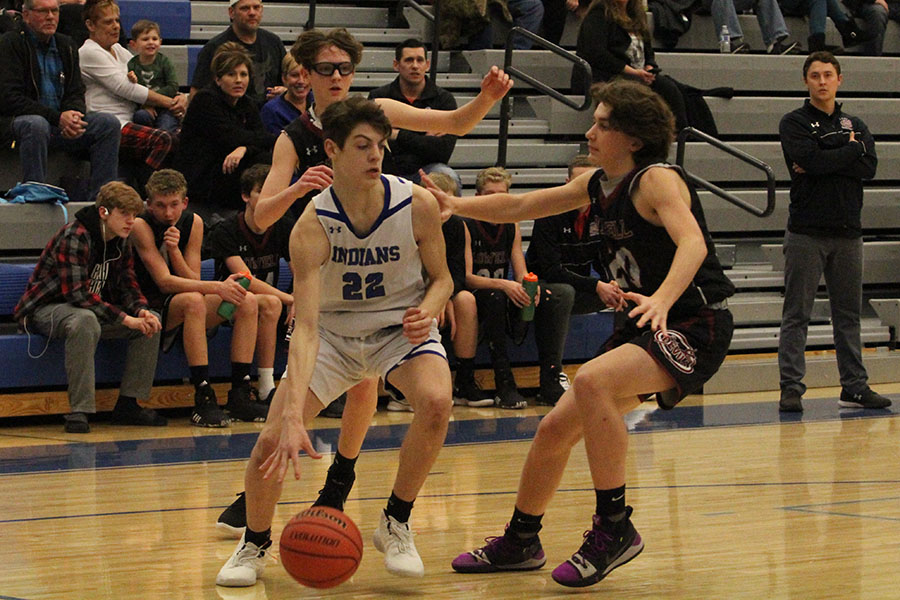 On Monday, Feb. 10, the Freshmen boys basketball team defeated Lowell High School with a score of 33-24. Throughout the game, the boys continued to fight in order to secure the win. 
   "I think Monday's game went great, we hustled hard and got the win. We prepared by mentally getting ready and getting shots up early before the game," Ethan Coil (9) said. 
   Throughout the game the boys put up a fight in order to meet their end goal – a win. As the season progressed, the team has formed a tight connection with one another. 
   "We knocked down our shots and maintained the lead. The team bonds are great, a brotherhood is the best way to describe it," Justin Caposey (9) said.
   Along with being in a different school, playing basketball in high school has been a change for a majority of the players. Charlie Born (9) had previously played basketball in middle school and has continued his basketball career playing for the high school team. 
   "It is hard to balance school and sports, but I finally get to play with kids from the other middle schools. I like high school ball because there is more work and everyone gets along really well," Born said.
   Next season, many of the boys hope to make the school's JV team. Caposey has set some specific goals he is wanting to put forth for next year. 
   "I do plan on playing basketball next year. I plan on getting stronger and becoming a more consistent defender and shooter," Caposey said.