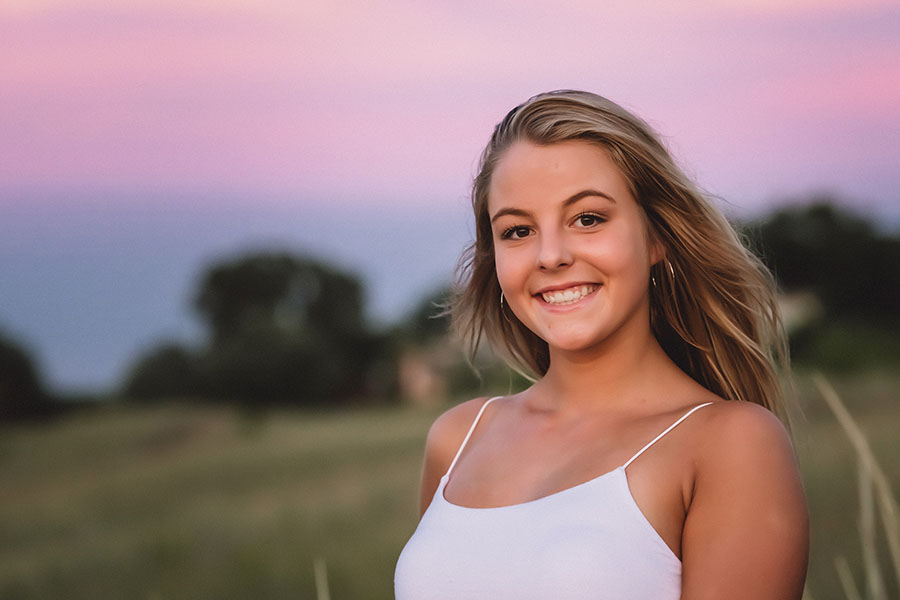 Q: How do you feel about doing online classes rather than seeing your teachers in school? 
A: I don't mind online classes. However, I think we should have been more prepared with how everything works because I know a lot of people are confused and don't even know how to sign in to Canvas. 
   Q: Do you feel as though your grades could fall with some of your harder classes? 
A: I definitely think my grades in my harder classes will drop a little because I learn better when I have things explained to me personally as opposed to trying to learn it myself. 
   Q: How do you feel about the possibility of canceling the Senior Banquet, prom and even walking across the stage if this lasts longer than expected?
A: I am very nervous that all the fun senior activities could be cancelled. Most of us seniors have been looking forward to these things for years now and it's very sad that they could be taken away from us. 
   Q: Did you have to end up canceling spring break plans?
A: I wasn't planning on going anywhere for spring break this year, but if I was, my plans would have probably been cancelled. 
   Q: How do you feel about the possibility of your classmates missing some or all of their spring athletic events?
A: It's very sad that some of my classmates that are part of spring sports might not be able to play for their senior season. I also was unable to finish my senior season but at least I got to start it. I know my friends have been working very hard in the off-season so my heart breaks for them. 
   Q: Lastly, anything else you would like to add that you feel about the end of spring semester as a senior with all of this going on?
A: I know that this time off from school and cancelation of events is necessary for everyone's health, however it definitely is bad timing for all of us seniors. The fact that I could have already gone to my last day of high school and I didn't even know it is extremely sad. I hope that all of this passes over soon so that we can enjoy our last weeks of high school.