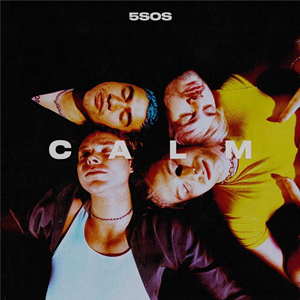 The fourth studio album by the Australian band Five Seconds of Summer (5SOS) was released on March 27, 2020. This album comes after their 2018 Youngblood release. The title of this album comes from the band members' first names: Calum, Ashton, Luke and Michael. This album adds to their album collection by fitting in with all of their previous sounds.
   Their debut single off the album was "Easier" which was released back in May 2019. This single was released right before the summer and was made a staple summer song. It peaked at No. 48 on the Billboard Hot 100. They then released "Teeth," "No Shame," "Old Me" and "Wildflower" as their other album singles.
   Debuting at No. 2 this week on the Official Billboard Charts, this is their first album to fall short of No. 1 after the first week. The songs on the album sound like their older albums with a pop-rock feel and Luke Hemming's (Lead) signature voice.  
   The album opens up with "Red Desert" which is an upbeat song that describes how their love feels. The album describes the harsh issues with relationships that people must face. Their songs discuss the issues of a relationship such as the emotions one must face while in a relationship. All of the songs put heartbreaking lyrics to an upbeat tempo. "Easier" describes the questions in a toxic relationship while "Not in The Same Way" talks about the vicious cycles in relationships. 
   Unlike their older music, I couldn't find myself wanting to listen to these songs again. Although their sound is unique and unmatched, many of the songs sounded similar and had the same message. The most heartfelt songs such as "Best Years" and "High" were my favorite because they were slowed down and correctly showcased the heartbreak they were writing about. Many of the songs also missed the "catchy" aspect that their older songs possessed, but songs like "Not in the Same Way" and "Old Me" reminded me of the 5SOS that took over 5 years ago.