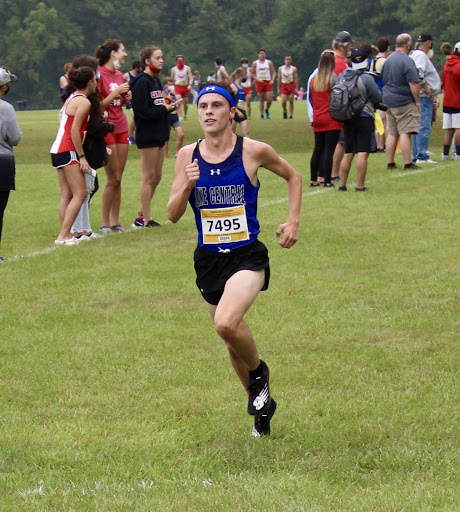 The boys and girls cross country team raced at the Bob Thomas invite at Lowell high school. This was the last race for the JV kids because of COVID-19. Each team only got to keep 22 runners for the rest of the season. 
    "There were a lot of kids who obviously wanted to keep running this season, but because of COVID-19 Coach K had to cut it down to 22. We all hoped we would not get cut but we ran a great season," Ingrid Owczarak (11) said. 
    There were many changes to the racing season. Each runner has to wear a mask at the starting line and cannot take it off until the official raises his gun. For some meets there are no spectators. Most of the runners were surprised that the students and parents were still participating.
    "Running with a mask is very difficult; you have to make sure you don't drop it throughout the race, and it's just another thing to keep in the back of your mind," Natalie Kransky (10) said.
    Despite all of the new challenges at these meets, the boys and girls explain that they are trying to make the best of the season. The Varsity girls got 3rd with Kransky leading the pack. The JV girls got first with Isabelle Simkus (11)  taking 1st and Marie Weber (9) taking 2nd. 
    "I am enjoying my last few races and just enjoying the time with my team," Daniel Mcgrath (12) said.