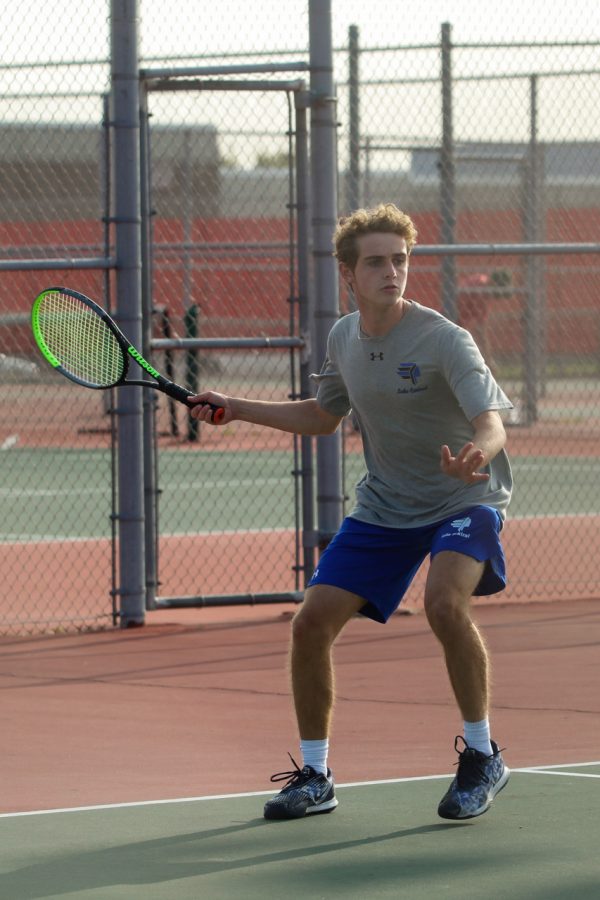 The Varsity boys tennis team beat Portage in an away match on Thursday, Sept. 17. The victory comes after a loss to Crown Point.
   "The win helps motivate the team going into sectionals, which is next week," Kyle Kennedy (11) said.
   The team won all five of their matches. They are hopeful that these wins will help motivate them to do well during sectionals.
   "The rest of our season looks promising. It is essential that our team stays positives and gives it their all. If we can do those things I think we have a good shot of doing very well," Carson Miller (12) said.
   The team has gotten along very well this year, which is another thing they hope will help them in sectionals.
   "Everyone gets along and it's just been a really good environment to play in which benefits the team in the long run," Kennedy said.
   Despite the ongoing pandemic, the team is positive about their upcoming sectionals and are eager to make it to regionals.
   "With sectionals coming up we are hopefully looking for a win there and maybe advancing to regionals this year," Kennedy said.