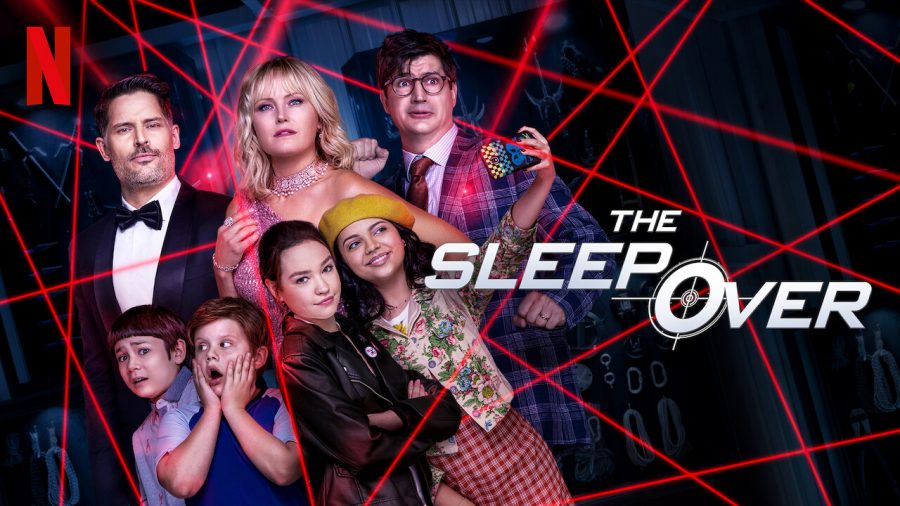 "The Sleepover", directed by Trish Sie, is an action-packed, comedic film perfect for a family movie night. The movie premiered on Netflix on Aug. 21, 2020 and focuses on siblings Clancy  and Kevin, who are bored with their seemingly normal lives and are looking for change. 
   Hoping to have a fun Friday night, Kevin invites his friend Lewis over for a sleepover, and Clancy plans to sneak out to a party with her friend Mim. However, their plans go awry when a group of high-end thieves break into the house and kidnap their mom and dad, Margot and Ron. Clancy and Kevin soon discover their mom used to be a high-end criminal herself, and she is now part of the Witness Protection Program. 
   After learning the news, the siblings and their friends embark on an adventure to save Margot and Ron, which results in endless laughs and action. Meanwhile, Ron is flummoxed after learning more about his wife's true identity and past, but he is forced to accompany her as she meets up with old friends and enemies and steps back into her old ways once more to steal Queen Elise's crown.
   After a journey full of surprises, the kids make their way to the gala where Margot, Ron and the other thieves are conspiring to steal the crown. Clancy, a talented cellist, uses her music skills to gain the four kids admittance to the party, where they eventually bump into Margot, her partner Leo and Ron. The adults and kids barely make it out of the party with the crown.
   However, the thieves soon turn on Margot, and the family and friends are forced to fight their way out in a fun action scene. Margot, Clancy and Ron work together to secure and return the crown so they can go back to their "normal" lives. 
   The film closes with a few heartwarming scenes in which the family grows even closer despite the secrets of Margot's past. Clancy even receives permission to go to Boston to further her skills as a cellist.
   I chose this film not knowing what to expect but wanting a light-hearted movie I could watch with my family. I was pleasantly surprised to find it engaging, comedic and heartwarming. With a rating of PG, this film is perfect for anyone looking for a fun plot.
   Although this movie doesn't make my favorites list, I would definitely recommend it, and I would even watch it again. For a light-hearted movie, the acting and chemistry between the characters exceeded my expectations, and the film did a good job of portraying teenagers and preteens. The cinematography also added a spy feel to the film, which I thought added to the overall mood. Although I chose to watch it on a whim, "The Sleepover" is definitely one of the best PG films I have seen on Netflix.