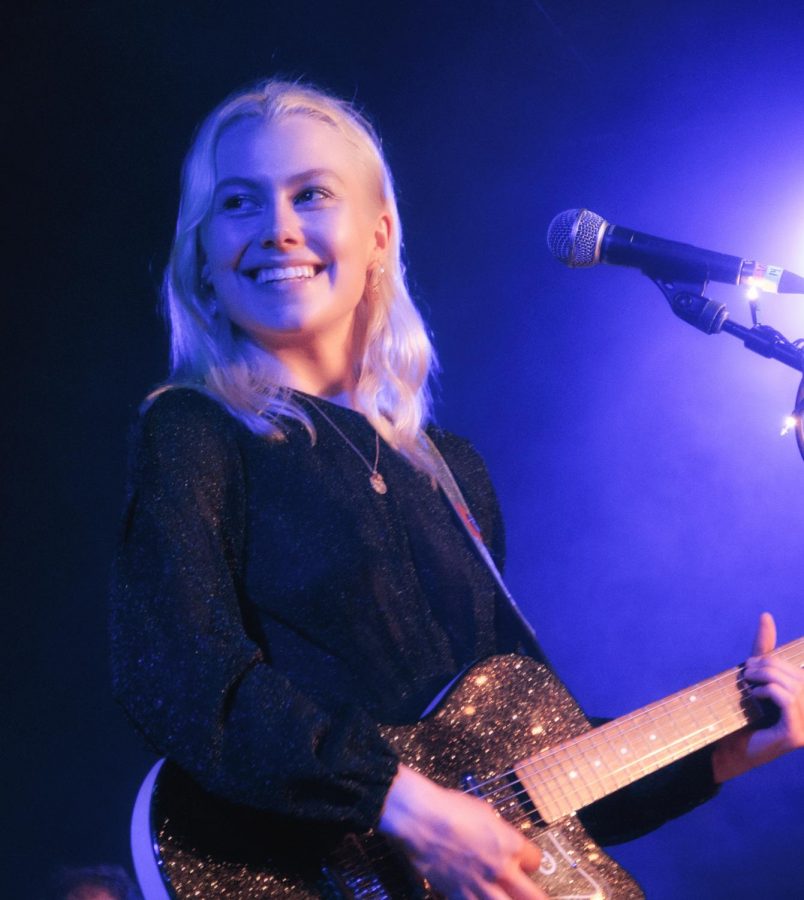 , via Wikimedia Commons" />
Honorable Mentions
Rina Sawayama – "xs"
Tame Impala – "Lost in Yesterday"
Megan Thee Stallion – "Savage" Remix (feat. Beyoncé)
Run The Jewels – "JU$T"
Ariana Grande, Justin Bieber – "Stuck with U"
Lady Gaga, Ariana Grande – "Rain on Me"
On the surface, this single was just another release by two artists that have dominated the pop industry for years. But during such a hard time, with the virus first on the rise and emotions cloudy, this fresh, disco hit created by such powerful vocalists was not only what we needed sonically, but the message came at the right time. This was a Grammy-nominated, reassuring, life-affirming release that was a chart-topper for a reason.
Phoebe Bridgers – "I know the end"
Pheobe Bridgers is very clearly someone who is set to dominate the future in music, and this is completely perspicuous with the release of her album Punisher. "I know the end" packs an inexplicable amount of emotion that, in a way, is able to demonstrate the sequence of 2020 as a whole. From despair to a buildup that only highlights the complexities of confusion that eventually comes crashing down – this is the grand finale and ending that we've been waiting for the entire year.
The 1975 – "if you're too shy let me know"
At the risk of sounding redundant, this virus has reinvented our lives in almost every imaginable way – including how we find love. Matthew Healy, from the band, shows his frustration in equating a digital call with a real-life connection. The song itself has a euphoric 80s style, but the actual meaning is something that defines the weight and pressure many relationships are undergoing during times like these. The raw emotion that comes with the song's lyrics caters to anyone that craves music that speaks to them, and "if you're too shy let me know" has multiple layers that all unravel the listener's own frustrations with infatuations.
SZA – "Good Days"
In "Good Days," SZA is haunted by her past and the pain she felt because of it – and moving on gets harder and harder. At the end of such a tumultuous year, this song was the present we all needed, mainly because we can all relate. This year was difficult and each time it seems to get better, something unimaginable strikes. Dark thoughts seem to be trapped in her head and getting them out is a challenge that seems unbearable, but the song is a light of optimism. The dreamy instrumental, her powerful voice and melancholy, but hopeful message all fuse together to create a song that can be appreciated by everyone. Although she is talking about growing from love, her lyricism has a depth that addresses hurt as a whole. But, before we know it, we'll finally see those good days.
Meek Mill – "Otherside of America"
In response to the death of George Floyd, Meek Mill released a powerful track that ensures every listener knows what it means to be a Black American. From racial injustice to criminal justice reform, Meek Mill reflects on his own life struggles and how he – as a rapper with a large platform – used his own voice to speak out about these issues. He even starts the single off with a sample from one of Donald Trump's presidential campaign speeches from 2016 in which he told Black voters they have "nothing to lose," followed by destructive, denigrating comments about the Black community. During the nationwide protests against police brutality, Meek Mill was able to perfectly construct an anthem for Black individuals in the current, weak state of our country, and by doing so, he was able to paint a picture for those who still were unable to see the world he does – just because of the color of his skin.