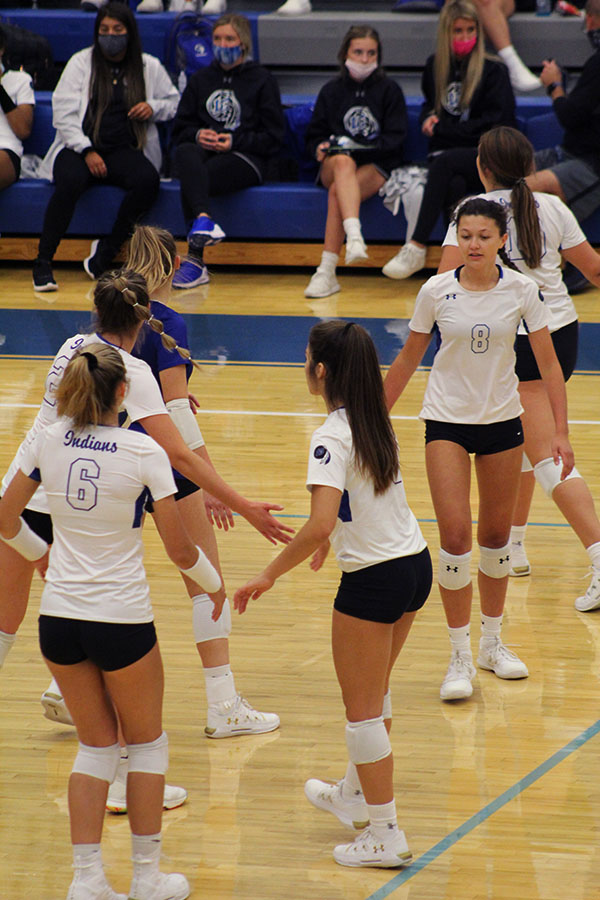 On Thursday night, Sept. 10, the Varsity girls volleyball team played against the Merrillville Pirates. Keeping their spirits high and having a strong bond helped them pull a win with the score 3-1. 
   "Teamwork is really important to me because there's six people on the court and we all need to work together in order to do well. We can't have everyone working as individuals on the court; we have to work together as one," Lily Robinson (12) said. 
   Even though they own, there is always room for improvement. The girls recognize that and will take note for their next game.
   "I think that we should have more energy. When we don't, it is harder to play well but if we keep up the energy and keep the momentum on our team, we will do much better," Katharine Mahoney (12) said. 
   The girls not only recognize flaws within the team but each have goals for themselves to improve on for their next game. 
   " I want to improve on my right side hitting. I struggled with hitting during the third set, and I need to fix that in case I need to play pin in order to block," Robinson said.