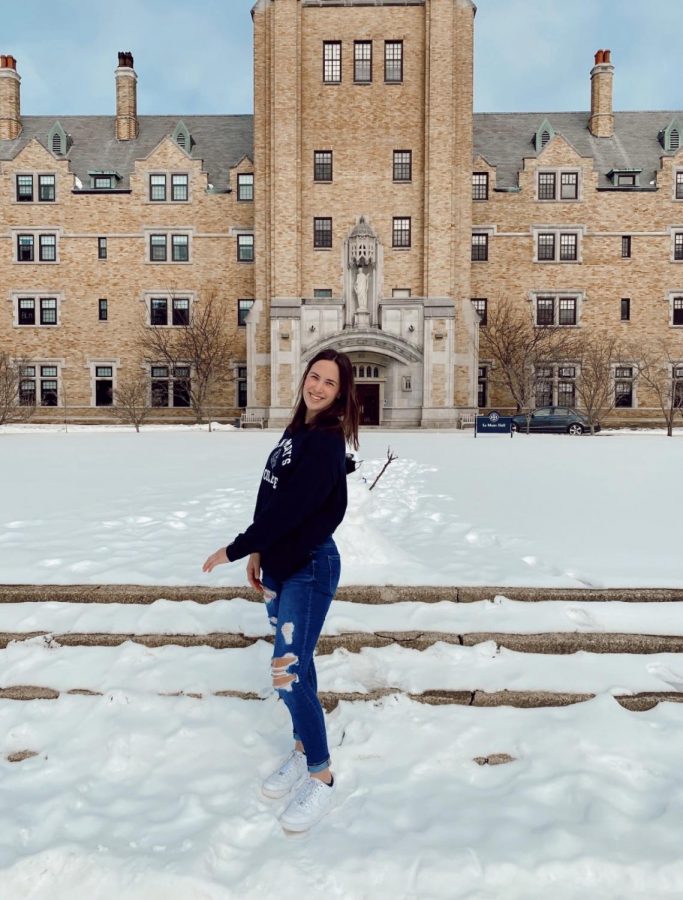 Q: Where did you commit and for what sport?
A: "I committed to Saint Mary's College at Notre Dame to play softball."
Q: Why did you decide to commit here?
A: "I decided to commit to St. Mary's because I loved the campus and the close affiliation to Notre Dame. I also really liked the coaches and the atmosphere they created."
Q: What was the committing process like?
A: "The committing process was very quick. A friend of mine told me to look into St. Mary's, so I emailed the coach some video of me playing and she set up a visit. I met the coach and she told me she was interested and the next week she came to watch me play. Right then she offered me a spot and I accepted it a few weeks later."
Q: What made you decide that St. Mary's was for you?
A: "I loved the environment at St. Mary's. I also liked the smaller class sizes and the fact that I could play softball and choose a tougher major."
Q: What are you most excited about to play softball at St. Mary's?
A: "I am excited to be a leader on the team and hopefully win a championship."
Q: Have you met any of your future teammates yet?
A: "I have not met anyone yet that I will be playing with, but I am super excited to meet my teammates in the future and to create a strong bond with them."