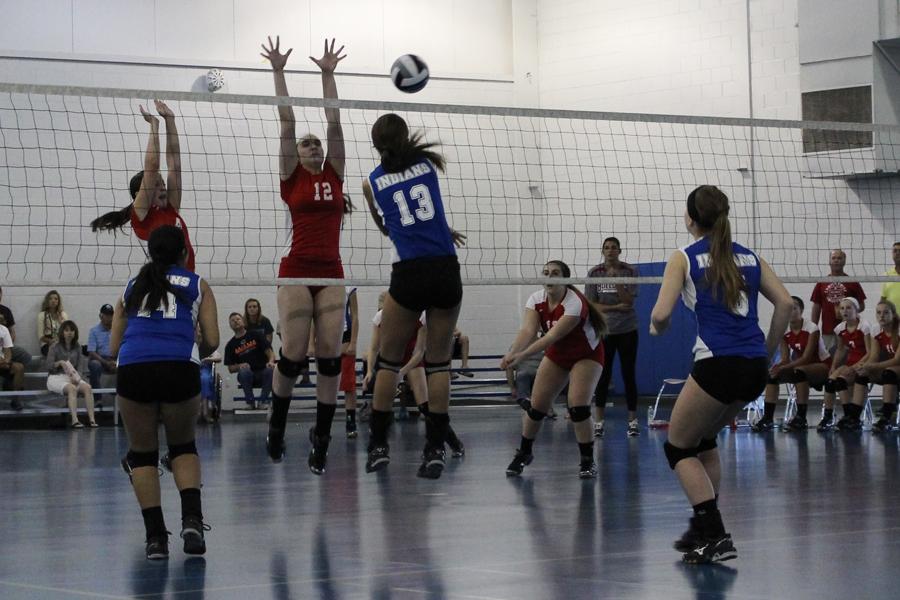 The freshman volleyball team fought until the very end in the game against Crown Point on Sept. 26. The girls started out strong with a score of 25-7 in the first match, but started slowing down in the last two matches, ending with a score of 15-12 and a loss to Crown Point
Olivia Oster (9) scored for LC in the last few minutes of the first match.
"I feel that we did good, and then as we took the lead we got more confident and then just let down," Olivia Oster (9) said.
Coach Lindsey Thompson was proud of how her girls played Thursday, but knows there could be room for improvement .
"You know, they started strong and we had a lead, and we gave it up. You cannot give up a lead when you're that far ahead," Thompson said.
The freshman girls were keeping their lead for a while.
"I'm proud of the way they played, this is probably one of the best games they've played," Thompson said.
The coach continues to work on the girls' strengths and weaknesses in each game and predicts the rest of the season will turn out well. Oster left the game with a positive attitude as well.
"I think we will learn that next time after beating them by so much that we'll come back and play even harder," Oster said.