The final walk
722 Students. One accomplishment.
The Class of 2014 gathered for the last time on May 29 to celebrate the  conclusion of  a chapter of their lives–graduation. With a walk across the stage at the Radisson Star Plaza in Merrillville, high school seniors became alumni.
"It was relieving yet sad. It was sad because everyone is going their separate ways. It was relieving becaue I'm finally done. A chapter of my life has ended but I'm excited to start a new one," Christopher Rath (12) said.
Before tassles were flipped and hats were tossed, students reflected upon their four years of high school with the help of some speakers. Senior class president , Sonnie Lopez, and vice  president, Bridget Protsman, greeted the graduates and attendees. The first student speech, which was a reflection on the past, was given by Rachel DiNino (12).
"She really tried to include everyone. Her metaphor with the diary was very nice. I like how she tied that throughout the speech," Mary Beggs (12) said.
After reminiscing about the past, graduates looked forward into their future with Samantha Kowalski's (12) speech.
"It was awesome. It was creative. She put a lot of emotion into it. It wasn't just read off the paper. Plus,we all looked really good in the selfie," Brandon Evers (12) said.
Music was provided by Lake Central's Wind Ensemble as well as a  vocal performance of  "Blessing" performed by the Counterpoints. A total of  91 students graduated with honors. Eleven students graduated Summa Cum Laude, 27 graduated Magna Cum Laude and 53 graduated Cum Laude.
"My favorite part about it was that my family was proud. It was cool to  give her [my mom] bragging rights," Beggs said.  Beggs graduated Magna Cum Laude.
The 722 students that make up the graduating class have "kept it real" for the past four years and  are now ready to "do some good out there."
"I think it will really set in when you leave for college," Joseph  Brown (12) said. "At graduation, it's another summer. Once it's over, you're moving on," Joseph Brown (12) said.
About the Contributors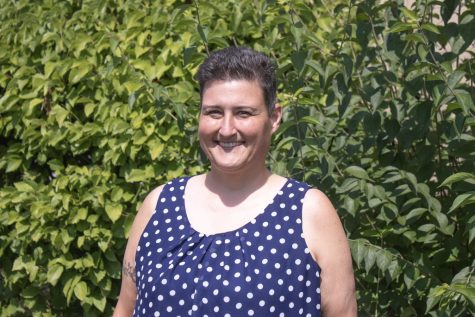 Carrie Wadycki, Advisor
Welcome to the student produced website of Lake Central High School. I am Mrs. Carrie Wadycki-Cruz and this is my 24th year at Lake Central. I have been...