Working up a sweat
Students share experiences at summer jobs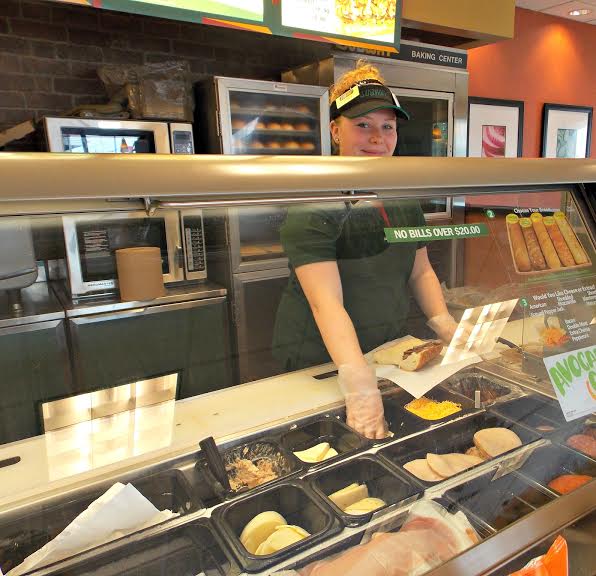 Teens spend their summers working at various places around the St. John/Dyer/Schererville area.
"I started working at Subway in April. I thought it would be different. I thought that I would hate it. In the end, it turned out the people here are really nice. It's a great first job," Stephanie Miller (11) said.
For teenagers it has become increasingly competitive to land a job. However, with the recent opening of the indoor trampoline park Skyzone, new jobs have opened up more opportunities.
"I started working May 5. I applied because it seemed like a fun atmosphere and [a lot] of teens and kids come here. It's been great since I started working here – the people are really nice," Ariel Lara (12) said.
While some students enjoy the indoors, others may be at work outdoors. Working outdoors can bring a nice change of scenery.
"I started working at Schepel Cadillac in May. I enjoy being a car porter because I get to drive really nice cars. I just recently drove a Twin Turbo CTS-V, which was awesome. I like having a change throughout the day. It's better than sitting at a desk," Alec Glinski (11) said.
Summer jobs for teens are a way to spend the summer with the added benefit of earning a little extra money. So why not get off the couch this summer and try lucking out in an interview? New experiences might be waiting.