'Parks and Rec' returns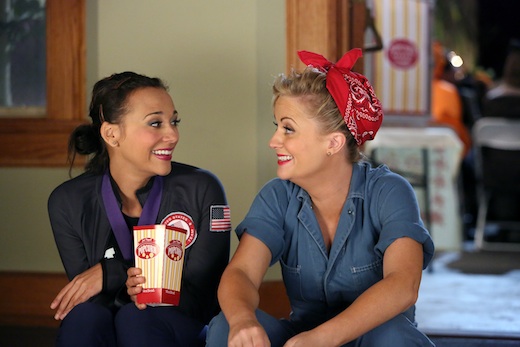 After months of anticipation, Parks and Recreation returned to home screens on Tuesday, Jan. 13.
This premiere marks the seventh season of the 'Parks and Rec' series.  Hitting off Season 1 with about 6 million views, 'Parks and Rec' has been a show loved by families across the US.
Season 7 is set in the year 2017 with many new changes to the 'Parks and Rec' crew and atmosphere.  The official trailer of Season 7 displays futuristic gadgets, such as holograms and drones.  It shows Tom Haverford (Aziz Ansari) as a successful businessman, Andy Dwyre (Chris Pratt) with his own television program and the once-called Jerry (Jim O'Heir) renamed as Terry.
However, with every sweetness comes a sorrow; the 'Parks and Rec' series will be concluded after the finale of Season 7.  Because of the growing fame and demand of star actors in the show such as Nick Offerman, Aziz Ansari, Aubrey Plaza and Chris Pratt, 'Parks and Rec' has announced the new season as their final goodbye.