Monkeying around with Jessica Montella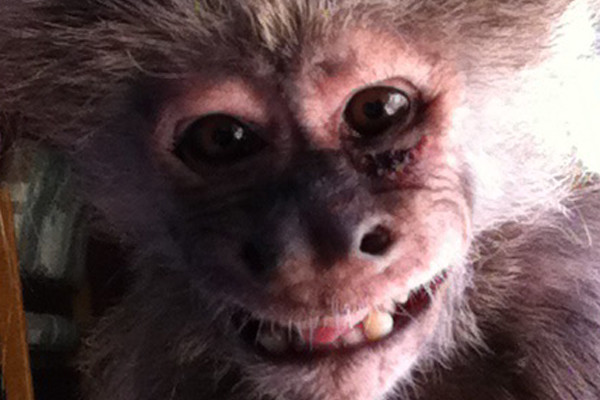 Jessica Montella (11) grew up with a rather unusual pet in her house. She has a monkey named Indy that her dad got right out of college.
"Growing up with it was pretty much just like having another sibling by my side. Wherever I go, she's always right there to follow me. It's crazy how much an animal can impact your life," Montella said.
The monkey is from Cincinnati, Ohio, and her dad has developed a strong bond with it.
"[The monkey] is like my dad's best friend, or third child," Montella said.
Montella also has four dogs, a cat, a rabbit and fish, but taking care of a monkey is more similar to caring for a human than an animal.
"Depending on what monkey you have, or the way they react, you can teach them several unbelievable things. She can play catch, flip pages in a magazine, smile at the camera/mirror, shake hands and file her nails," Montella said.
To her and her family, having a monkey roam around the house is normal, but others have mixed reactions.
"People's reactions vary. Sometimes everyone seems so amused by it, and it's always question after question, but then there are some who are completely terrified by it," Montella said.