Meals on wheels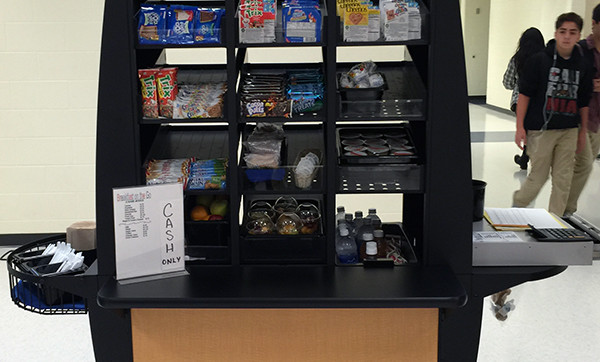 For the first time, Lake Central is rolling in with a brand-new breakfast cart. Over the years, the school has always offered breakfast options, but this is the first time the school is providing a cart filled with easy access breakfast items.  
Every morning, the cart is pushed into Main Street where students can purchase a small breakfast. The cart opens at 6:30 a.m. and is available for students until 7:15 a.m.
Although Lake Central already offers many hot breakfast options in the cafeteria, this cart can be beneficial to the students who don't have time to grab breakfast at home, or to any students who just want an easy breakfast.
The cart offers fruit cups, bagels, cereals, granola bars, breakfast bars and coffee. The food items must be purchased with cash. Student ID cards cannot be used to purchase breakfast.
The breakfast cart is quickly gaining popularity, and can be useful to students in a hurry.