Another Victory for the Lady Indians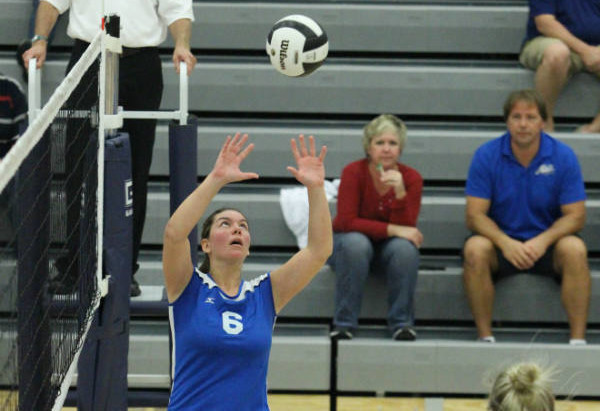 On Thursday, Oct. 8, the girls varsity volleyball team took on one of their major Duneland Athletic Conference competitors, the LaPorte Slicers. They took the win in three sets. This win leaves the Indians with a chance to share the DAC title with their next opponent, the Valparaiso Vikings.
"We hope to share the DAC champion title with Valparaiso, win sectionals and regionals and make it to semistate," Samantha Anderson (12) said.
The Lady Indians had a slow start, but every member of the team worked together to gain control and bring the game back into their own hands.
"We started off slow, but once we began to pick it up we were unstoppable. Our offense was clicking really well, and we served very aggressively," Anderson said.
The Lady Indians have some critical matches coming up within the next couple of weeks. They are working towards their goals and making small improvements in order to accomplish them.
"I think we are well prepared for what is to come. I would say that for those crucial matches we have to come out with a lot of intensity from the start, because that's what's going to separate us from our competitors," Victoria Gardenhire (12) said.