A spot in the Senate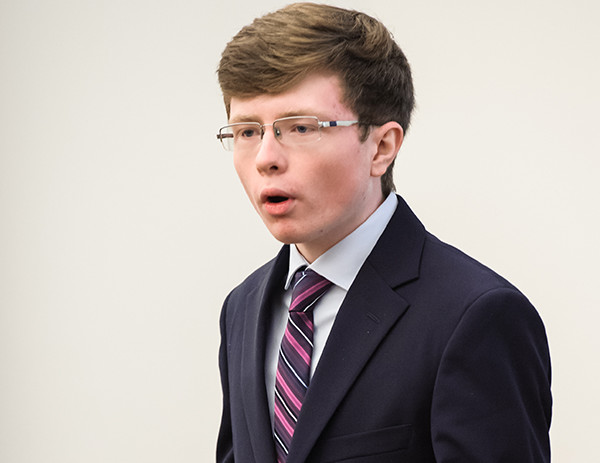 Sean Meyer (12) has been chosen as a finalist in the United States Senate Youth Program.
"[The program] chose 10 finalists from each state.To get chosen, you had to send in an essay, resume, principal recommendation letter and nomination form," Meyer said.
The students who are chosen must endure a rigorous evaluation process.
"Since I'm a finalist, I have to go to Indianapolis and take a test and go through an interview. If I do well, I'll be chosen as one of two delegates from Indiana," Meyer said.
Once the two delegates are chosen, they will represent the state of Indiana in Washington, D.C., while taking part in learning about the nation's capital.
"If I'm chosen as a delegate, I go to Washington, D.C., for a week. I [would] visit the White House, meet the president, visit the State Department, speak with NASA executives, meet senators and discuss political issues. It is a huge honor to have even been selected as one of 10 finalists," Meyer said.