Picture perfect
Joshua Chen (10) has already made an impact during his time in high school. At the top of his class and at the top of his game, Chen excels in academics and sports. But, an injury at the end of last year introduced him to something he had never experienced before.
"I found out I had Sever's disease [last year], which is a painful inflammation in the growth plates of my heels. I couldn't run for the entire summer for cross country conditioning, and I missed out on the whole season too. [Cross country] has been one of my favorite things that I've done in high school because of the team and the sport. I've ran since sixth grade, so to miss out on the season is really frustrating," Chen said.
Following his sister's example, Chen took a Digital Photography class his freshman year. After discovering a passion for photography, Chen was asked to join the Publications team as a staff member, where he gained even more experience taking pictures professionally.
"Last year during the track season, I took pictures at meets that I didn't run at [for Publications]. Because I couldn't race this season but I still had to go to the meets, I just brought my camera with me. I just wanted to better my photography skills and provide the team with pictures. It was cool to see how my photos improved," Chen said.
Although Chen left Publications to focus his classes on engineering and design, he continues to express himself through photography with his friends and through his sport.
"As I took more pictures at more meets, I just fell in love with taking pictures with my camera. I wanted to go on more shoots, so I asked my friends to go places with me so I could experiment with [photography]. I'm really intrigued by photo editing too. I love to play around with Adobe Lightroom and just see how I develop my own style of photography and photo editing," Chen said.
Chen appreciates photography in the aesthetic sense. He also said it helps him appreciate the little things in life. He hopes in to integrate what he has learned from taking pictures into his future career.
"Photography provides a chance for people to capture and document moments that we otherwise might forget. It's a really cool art form because you get to develop your own style and sense of aesthetics. Photos in the culture around us can really be powerful tools of communication because photos do speak a thousand words," Chen said.
About the Contributor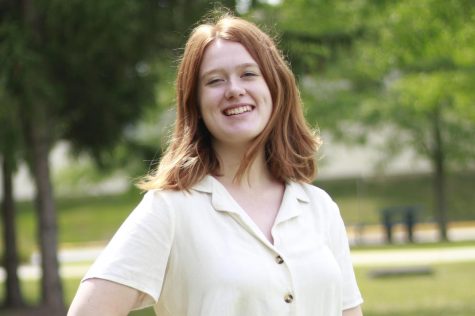 Maisie Westerfield, Yearbook Editor-in-Chief
Hi! I'm excited to be yearbook editor-in-chief this year! This is my fourth year in pub. My favorite things are Twitter and bubble tea. :)