Review on "Jigsaw"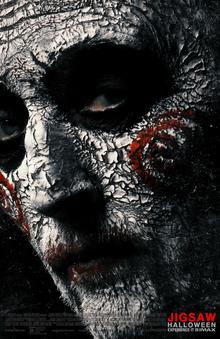 "Jigsaw" is a horror film that was released on Oct. 27. The movie is about a game that a character named Jigsaw controls. Jigsaw made this game to get people to tell the truth about the sins they have committed. All of these offenses are connected to Jigsaw in some way, which was one of the few interesting points in the movie.
The only decent actor in the film was Matt Passmore. The rest of the actors did not portray the roles well and the acting seemed artificial. The emotions in the film were not conveyed well to the audience.
The movie seemed to kill off as many characters as they could and as quickly as they could, but then slowed down tremendously and the movie dragged on. Toward the end, there was a plot twist, but there were loose ends and nowhere to connect the twist to. The movie ended with a lot of gore and a poor resolution.