Senior Achievements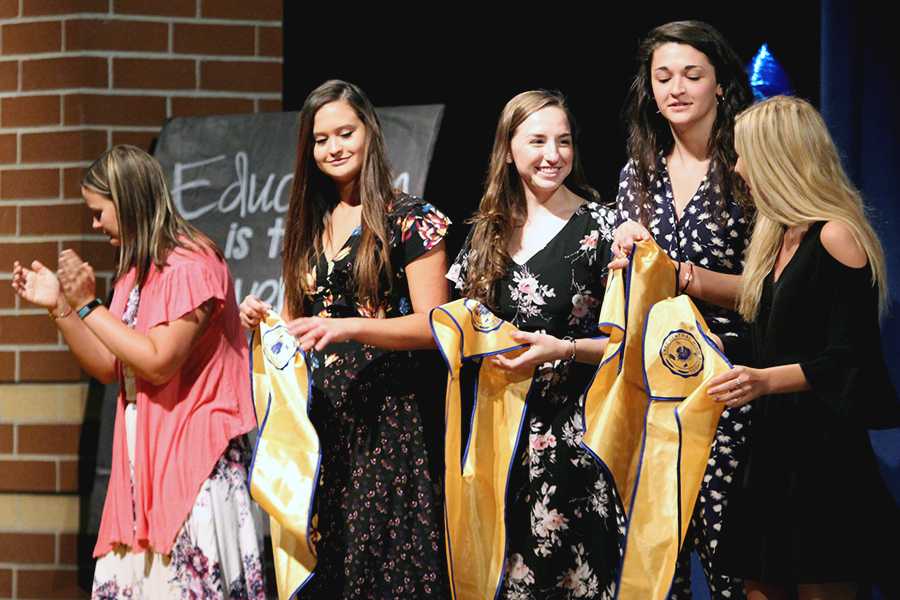 On Wednesday, May 16, the annual Senior Honors Night was held in the auditorium.
Select students were awarded from different departments including Technology, Mathematics, Science, English, Social Studies and military.
"It was nice to see some of the ways the rest of my class has been and will be successful. I'm honored that my teachers awarded me department awards," Alan Wright (12) said.
Seniors were awarded for achieving academic excellence along with various scholarships.
"I was awarded with the 'I dare you' award and was very surprised since I didn't even know it was a thing. I appreciate that our school had an event to recognize our students for their character and many achievements. It was a very fulfilling experience, and I'm thankful for everyone that made it possible," Rebecca Ashby (12) said.
At the very end of the ceremony, seniors graduating with the high academic honors in Cum Laude, Magna Cum Laude and Summa Cum Laude were called to the stage to receive their graduation decorations.
"All throughout high school, I've hoped to get summa cum laude and I've worked incredibly hard to do so. Last night, I felt like all of my hard work finally paid off, and I could not be more excited to graduate now," Lauren Davidson (12) said.