Rally on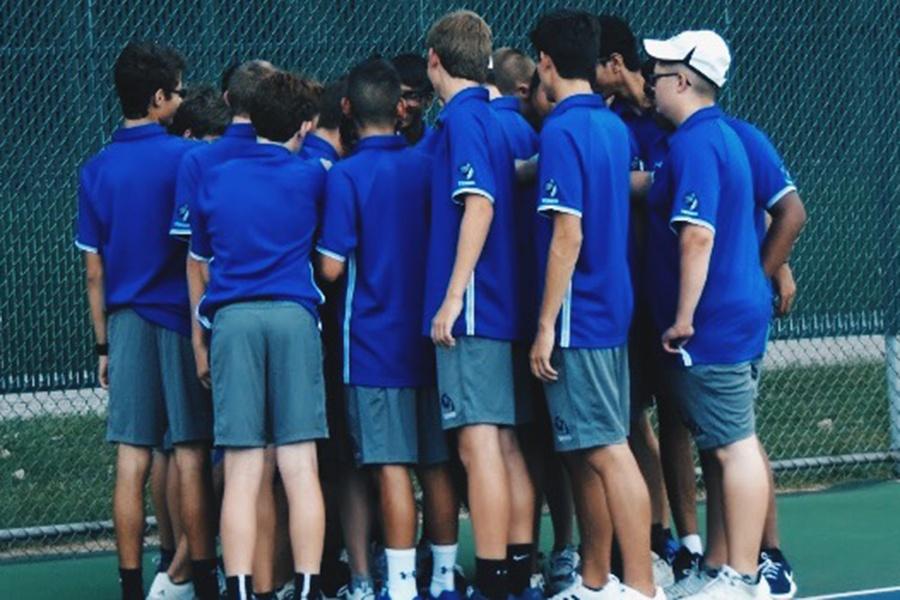 The boys' varsity and junior varsity tennis teams took on the Highland Trojans Wednesday, Aug. 22. After an evening of exciting matches, the boys defeated Highland 4-1.
"I just try to get out there [on the court] and play my best," Ryan McDaniels (10) said.
Many of the other boys on the team share the same attitude as Ryan, saying they were feeling very confident about their matches today. This attitude prevailed as the boys continuously  dominated in their doubles and singles matches.
"It's just really fun to play [tennis and compete] with my own friends," Jake Chen (10) said.
The boys on both teams share a great team chemistry, helping the team's matches in the long run. The boys friendship grows stronger as they go out to eat at Taco Hut before matches and often encourage each other throughout their matches. This team chemistry is very obvious throughout doubles matches on the court as well.
"At the end of the day, I really love tennis. This team motivates me and I have an amazing coach as well," Chen said.
The next game for the boys' varsity and junior varsity tennis teams will be an away game on Aug. 27 against Wheeler in Valpo.