Failing to fail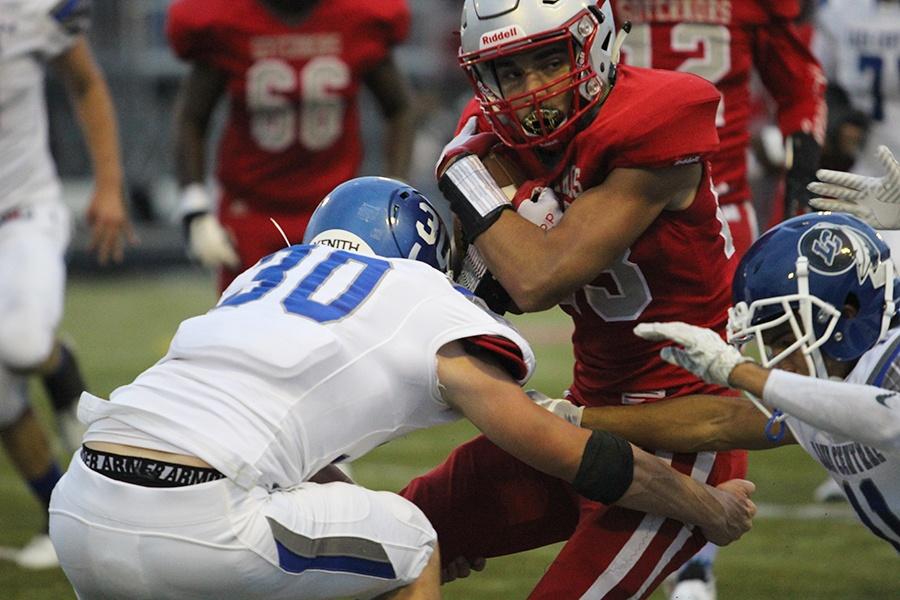 On Friday, August 24, Boys Varsity Football played against Hammond Morton. The boys won 33-13 with a strong defense in the second half.
"I liked the way we responded in the second half, we made some errors, defensive, tackle wise, we got it corrected at half time and got out of here with the win. That's the most important thing. Hats off to the kids who did a great job. Happy to be 2-0." Defensive Coordinator Patrick Winters, English, said.
The team is now 2-0 going in to the conference games. The team has been playing like a family in the highs and lows.
"I think we did really well, not too many teams consider themselves a family and I think LC is different those teams and we consider ourselves more a family, and we fought as a family through the highs and lows but today was definitely in the high," Cole Rainwater (12) said.
The team has been adjusting to a new Defensive Coordinator and there few changes to get use too. The team is preparing for the first conference game on Friday against Portage at Portage High School at 7 p.m..
"We have a new scheme and our whole montra is play fast, play physical, and play free. I think through two games our guys have bought into that and like I said I am glad to be 2-0," Winters said.