Rivalry matchup ends in tie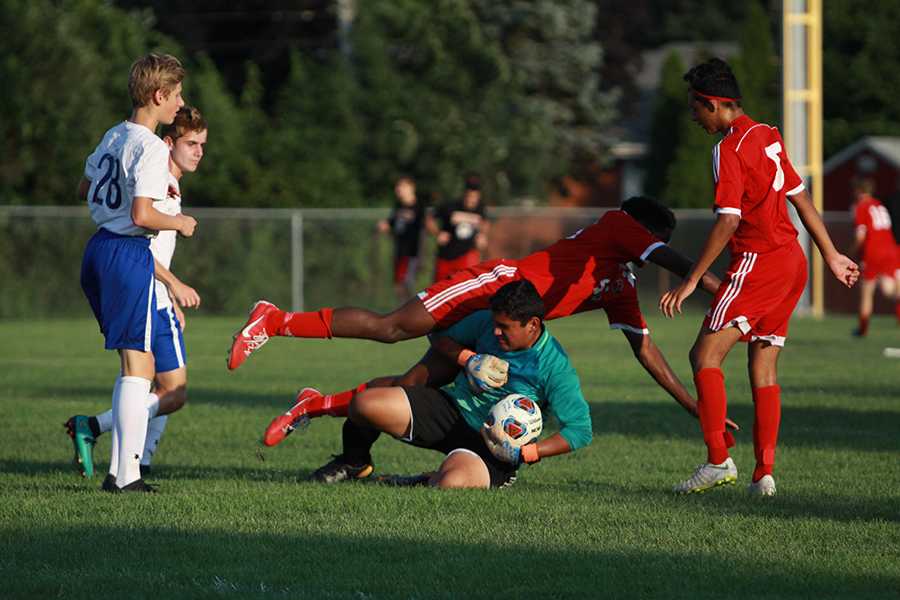 Hailey Prasopoulous
September 4, 2018
The JV boys soccer team faced their rivals the Munster Mustangs, Monday night, Aug. 27 at Munster. At the conclusion of the game, the Lake Central Indians left the field with a 1-1 draw.
¨One of our goals was to work together, play better as a team and be more physical. Play overall with better chemistry." Gino Miranda (10) said.
In the first half, the Indians goal was deflected off of a Munster defender into the net. In this tough and physical game Munster managed to score a goal, in the second half, to tie the game 1-1.
¨I think we need to work more on communication and passing. We are losing a lot of 50/50 balls.¨ Miranda (10) said.
Adan Reyes (10) explained that, ¨We worked hard at practice, we did everything we were supposed to do, just didn't get the ending that we wanted.¨