Defeating the Devils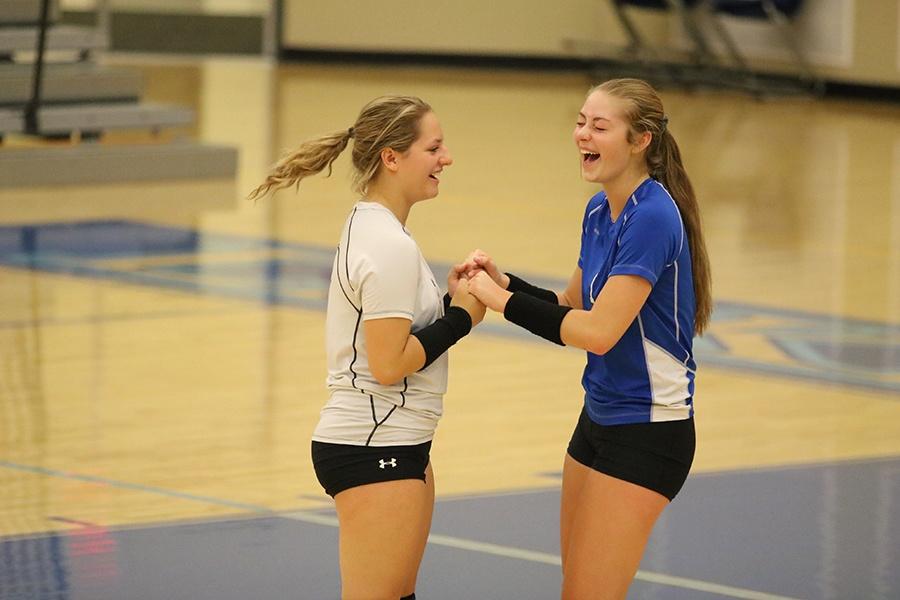 On Sept. 17, the girls varsity volleyball team defeated the Lowell Red Devils in three sets. The scores were 26-24, 25-14, and 25-20, with the Lady Indians coming out on top.
"Going into this game I felt pretty confident with our team. We had to use this game as a way [to warm up for the week]," Taylor Marten (12) said.
Marten was not the only one who felt this way. Amanda Robards (12) also felt confidence and some apprehension.
"I was not nervous going into this game. [However] coming out of the first set, I was kind of shocked as to how close the scores were. But we did not play our best in the first set. We got the nerves out as we continued playing," Robards said.
Robards also felt that her and her teammates played their hearts out, not wanting to change how they played.
"We just meshed together a little more and fixed a few errors," Robards said.
Caroline Krueger (9) also shared her feelings on being a freshman on an upperclassman heavy team.
"It was challenging at first, but now I feel like I am very welcomed on the team and I do not feel like I am a freshman because they all treat me just like one of them," Krueger said.
Krueger's opinions on how the game went corresponded with those of her fellow teammates.
"We came out slow a little bit, but eventually we started playing like our normal selves and by the end we did [well]," Krueger said.