Bad calls and watery eyes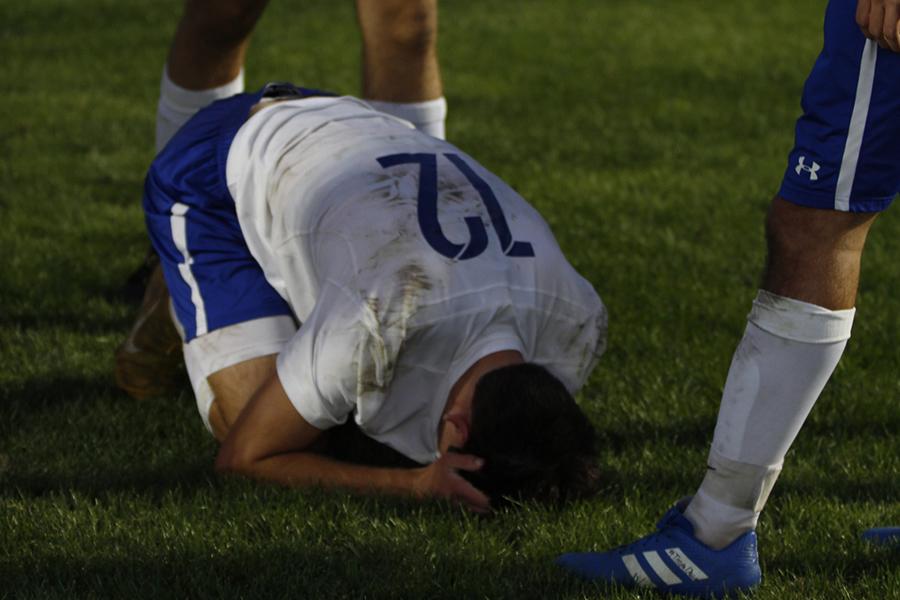 Tears were shed and hugs were given. After 15 years of dominance in Sectionals, boys varsity soccer fell 0-1 on Oct. 3 against Munster in the sectional semi-final.
"I couldn't ask any more [of] my players. Win or loss is ultimately decided by what is on the scoreboard. As far as the game played on the field today, it was won by us. When I put my record down, it is going to say 53-0 because I think we did enough to win the game. The boys followed everything as far as the game play goes. They built, created [and] took chances," Coach Jereme Rainwater, Arts. said.
A couple of questionable calls were made on the field, including a shot that appeared to go in, but was not ruled as a goal. Also, several calls were made on another player who was not once given a card.
"We have an expectation of everyone involved in the event to make sure it's ultimately held to the highest standard. Today, I just don't know if it was. It's unfortunate for our boys [because] they played well and deserved the win," Rainwater said.
This was the last game that the seniors will be playing in a Lake Central jersey.
"Can you imagine studying for a test since you were five years old and going to take the test and fail or something does not [turn out] right. That's the emotion that you see, [and] it's the stake they have in the game," Rainwater said.
Carson Shrader (12) is committed to IUPUI and some other players might have open opportunities for scholarships later on.
"I'm proud of [the seniors]. When people doubted them, they always answered the call. When they did bad, they came back and played well. They worked harder during training to become better and the one thing I would say to them is maybe it didn't work out this year with the trophy, but in the next four years, they have laid the path out for the younger players," Rainwater said.