Reduce, Reuse and Recycle!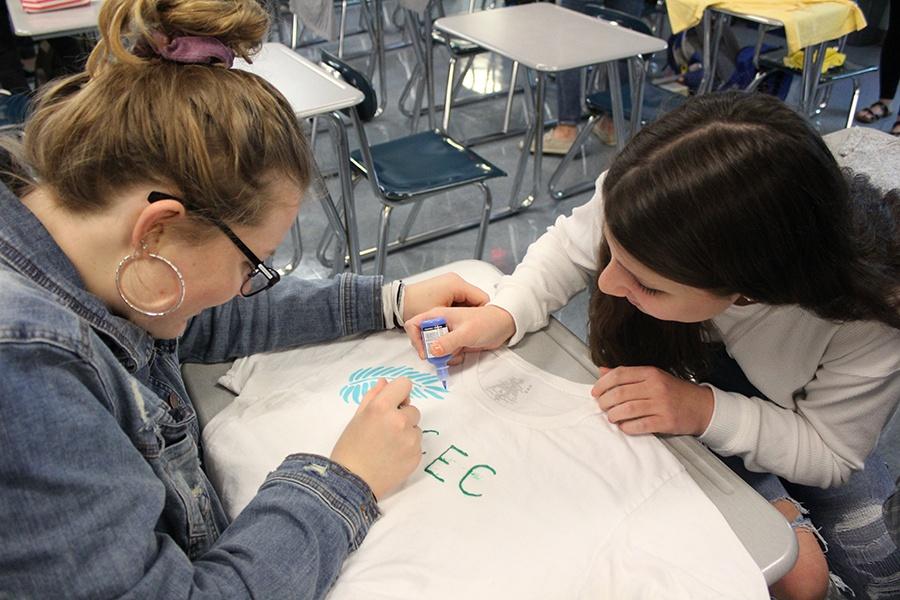 On Thursday, Oct. 4, Environmental Club held their second meeting of the year. Members brought their own shirts to decorate their very own Lake Central Environmental Club shirt. Founders, Maisie Westerfield (11) and Karissa Candreva (12), discussed Upcycling and the three R's: Reduce, Reuse and Recycle!
"The goals this year are to get the school more informed about environmental issues that are happening. Also to have fun and learn about the environment. This is the first year the club started. AP environmental science is a class I took last year, so I really wanted there to be an outlet for students to learn about environmental science," Candreva said.
There were many new members at the meeting who were interested in joining Environmental Club.
"I joined Environmental Club because I am interested in learning how I can help the environment in little ways," Kali Blankenship (11) said.
Students at the meeting learned about how to recycle and upcycle.
"For the first year of Environmental Club, we're just trying to establish the club as something legitimate that students want to do. We have larger goals for future years, and since I'm a junior, I'll be able to further our goals next year. I think our final goal for this year is just to get the club started and have something for people to do," Westerfield said.
The club will hold its next meeting on Oct. 24 in Mrs.Shupryt's class, E217.
About the Contributor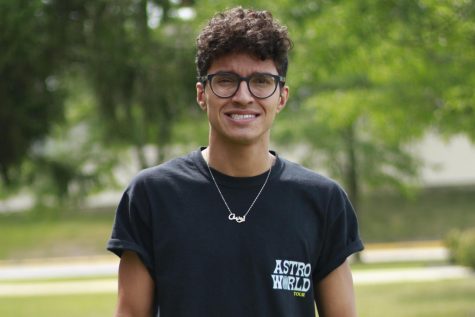 Yousef Nammari, Social Media Editor
Hello! My name is Yousef and I'm one of the three social media editors this year. This is my third year doing social media! I'm excited to reach our...