Bounce Back
On Oct. 30, 2018 the freshman girls basketball team faced off against Kankakee Valley.  Throughout the game, the girls played the game and were rewarded by winning the game 34-21.
"I think the game went relatively well.  We got ahead early in the beginning and I think that helped us [gain confidence]," Gwen Schilling (9) said.
The girls embraced the winning status and made the best of it. Even though the competition was tough, they put all of their strengths together to be confident and stay in the game.  
"My team's strengths are getting the post the layups, working together to score points and looking for each other on the floor. We are able to use these strengths to win games like these and to keep us in the lead," Sydney Copak (9) said.
With these strengths comes weakness. The girls battle with their own weaknesses that needed to be fixed during the season and with the difficulties the whole team encountered. These weaknesses are turned into goals to change during the next game and throughout the season.
"My goals for the season are to start making more layups and doing better on free throws. I think I did decent but could improve a little bit. It is only our first game, so I have time to improve," Copak said.
Even though the girls endure many hardships and a grueling season, they are still able to keep their hopes up and enjoy the game. Many of the girls look forward to playing together and playing the sport.  
"I enjoy all the friendships and being able to play. It is really fun and I am able to have something to do in my free time," Copak said.
About the Contributor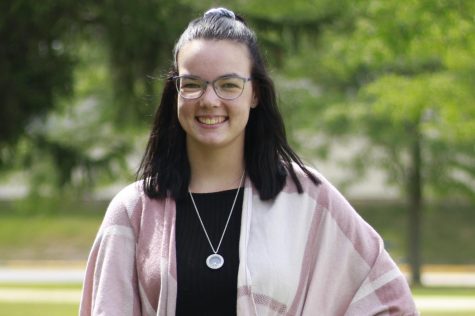 Claire Faberbock, Copy Editor
Hey! My name is Claire and I am one of the Copy Editors.  This is my third and final year of Publications and I am excited to see what this year has to...