Q&A: Madelyne Pedroza (11)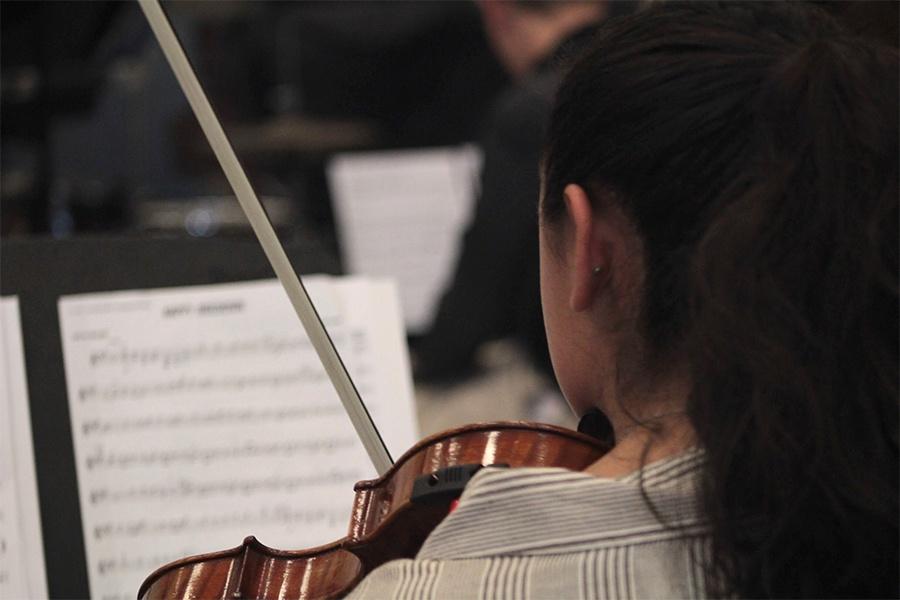 Q: Why did you decide to start string club?
A: I decided to start string club because I've always wanted to play my violin in school, but there [were] no opportunities for me to play [it]. I thought that there would be other people like me that wanted to play their instrument in school, so I'm like, 'Why not just start a club for everyone?'
Q: Was there anyone who inspired you to start the club?
A: I would say my current violin teacher pushed and inspired me to do this club because with my past teacher, I felt discouraged and I felt like there was no reason for me to play the violin. When I came to this new teacher I felt very inspired to join two orchestras, start a club and be in many groups. I feel like she helped push me and inspire me in that way.
Q: How was the process of having to get the club approved?
A: The process to get the club approved was honestly kind of annoying. In preparation it took a month, but when we actually submitted the papers it took three weeks. We had to get our teacher sponsor, make sure that we had 15 or more members, which we don't. We needed to make sure that we would have a constitution, which would say what we do, when we do it and everything. It was honestly a really tedious process that felt unnecessary.
Q: How has the response to the club been so far?
A: I feel like we're not really exposed that much, so not many people know what we are and what we do. I haven't really gotten a response so far, but when we opened for the play, the teachers and a lot of the students liked it and that makes me really happy.
Q: What have you achieved as the president of string club?
A: We opened for Charlotte's Web. We are going to have two performances this week for Veteran's Day. It's really hard to get many people to play well together and practice their music. It feels good to be the one that was the glue to everything [together].
Q: How do you manage planning meetings along with school work?
A: The meetings are only once a week, so there's enough time for me to do everything else I need to do and they're only an hour and a half long. I don't really have to worry about that, so I feel like meetings and school work don't really clash that much. Everything else that goes into the club overlaps with everything and I feel like it's very overwhelming, but it's a good overwhelming because it's good pressure.
Q: After you graduate, what are your expectations for string club?
A: My hope is that eventually we'll be able to grow as an orchestra at Lake Central. I would love to be the person that inspired Lake Central to have a good string program because many people would benefit from playing strings and not just woodwind instruments. I feel like that would be a great path to open up to.
Q: How long have you been playing the violin for?
A: I've been playing the violin for eight years. I started in 3rd grade.
Q: What interests you the most about the violin?
A: I've always been interested in the music aspect because of the beauty of playing in a group and around people. [I've also been interested because of] how beautiful it is to create music and to connect with people just through music. I feel like that's what interested me the most because doing something so beautiful is really fulfilling when you finally play this rhythm right or you finally play this piece beautifully. You have the power to do something outstanding with music and that's what interested me the most with violin.
Q: Do you plan on pursuing it in the future?
A: I definitely want to pursue violin in the future. I want to join an orchestra in college and grow and learn more while in college. Hopefully, when I'm older I'll be able to join an orchestra or symphony on the side to earn some extra money from that. Especially when I'm retired, I want to be able to play my instrument and just keep on going with that. I feel like that will be my destresser in life because playing the violin is amazing.
About the Contributor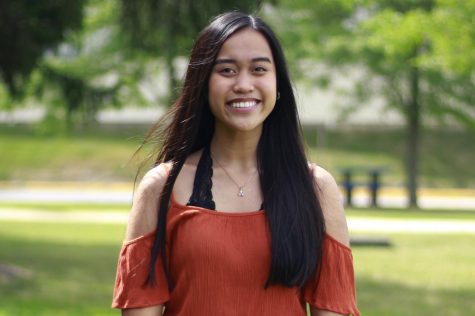 Charmagne Abangan, Online Editor-in-Chief
Hi, I'm Charmagne Abangan! I'm a senior and this is my third year of being in publications. I can't wait to take on the position of being Online EIC with...