Review: Haunting of Hill House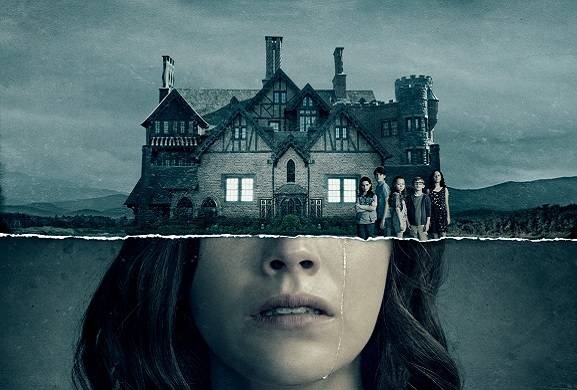 The Netflix Original The Haunting of Hill House is a horror series consisting of ten episodes. The show contains many confusing and unpredictable twists and turns that leaves viewers shocked and scared. Symbolism is a theme used quite frequently throughout the show.
The show follows the lives of five siblings after living in a house filled with spirits and psyche of previous owners and visitors of the house. Through the entirety of the show, there are ghosts that you see and know about, and there are ghosts that are hidden and only visible if you pay close attention.
The series revolves around the idea that what goes around comes around. Your decisions and their outcomes will come back to you. The siblings are haunted by the past and present unknowingly. The siblings all remember the same situation differently and mind tricks and confusion play into this.
Having different perspectives of the same situation, room or moment effect the children throughout their adulthood. They grow apart and as one tragedy after another pulls them back together, they start to piece together the mess and perplexity of their childhood and their previous home.  
The main protagonist of the show, Nell Crain, is haunted her whole life. As a child, she sees a phenomenon she describes as "The Bent-Neck Lady," who disturbs Nell for the entirety of her life. Refusing to believe anything else, Steven Crain, the eldest brother, continuously tells the family that mental illness runs in the family and that the psyche throughout is a result of that.
The show is all scary, sad, entertaining, confusing and complex. It is a great thriller for anyone who loves puzzles and enjoys trying to figure out the mystery of a show or movie before it is made known.