Gymnastics goals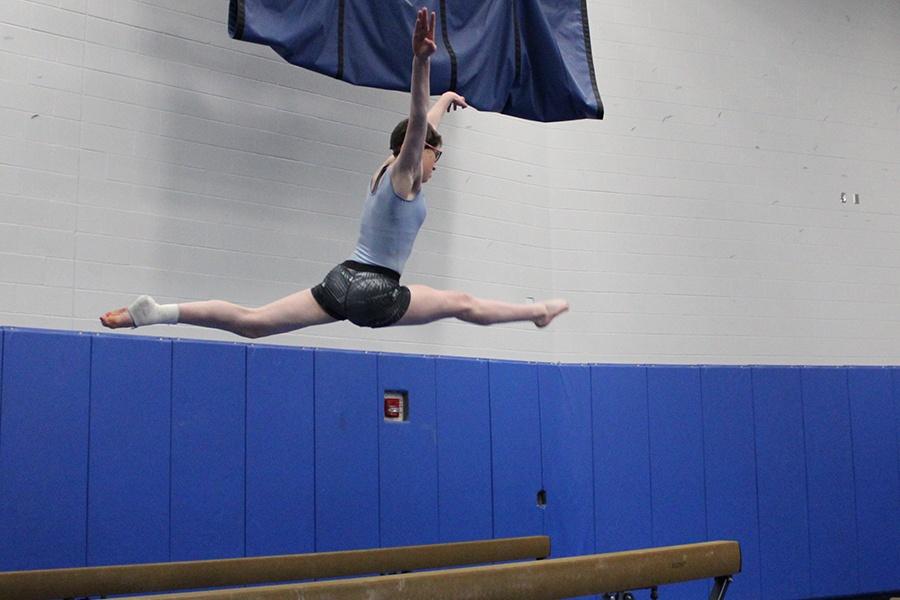 On Nov. 13, the gymnastics team had their first official practice as an entire team. Their season hasn't started yet, but they hope to see improvement from everyone this year.
"I hope to improve on our team scores that we had last year. I hope to see if our team can progress through the post season," Coach Karen Barcelli said.
Returning members already have goals set that they would like to achieve this gymnastics season.
"I want to get better technique and get all of my requirements," Allison Mybeck (10) said.
Besides returning gymnasts, new members that have been added to the team are shocked to see how different high school level gymnastics are from other competitive teams.
"I'm an exchange student so it's cool to be here [on the] gymnastics team because in France [gymnastics] are not really a serious thing and it's not really important. I'm a beginner so I want to learn a lot of things," Vanina Nguyen Van Nhut (10) said.
The girls on the team this year are expecting to go very far with all of the hard work they have put in already.
"We have a lot of girls with great work ethic, a lot of talent and some great leadership, so I think it's a good year to all come together," Coach Karen said.
The ladies will begin their season in January and will continue to practice hard and make progress until then.