Taking It to the Court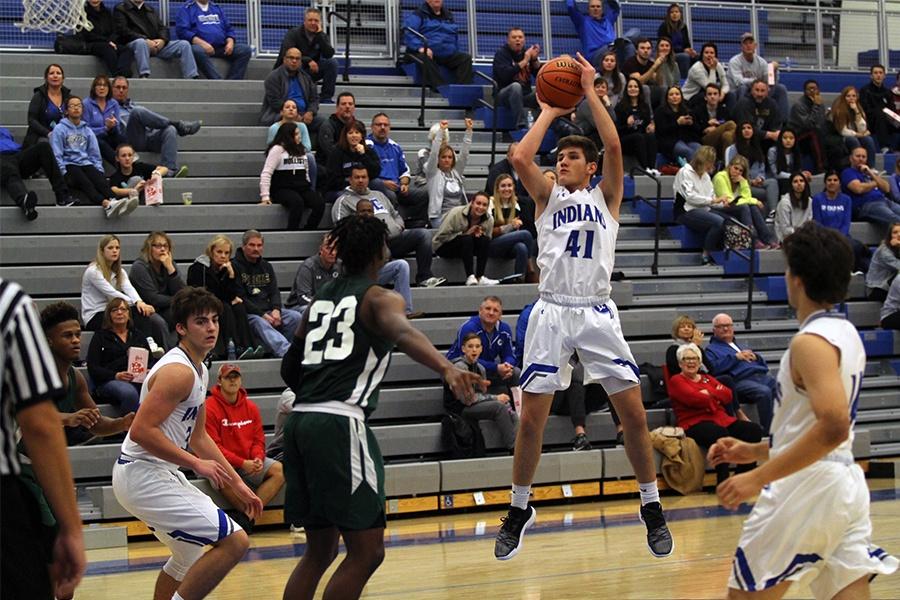 With their second game of the season, the boys varsity basketball team fell short against South Bend Washington on Saturday, Nov. 24. The final score of the game was 49-65.
 "I was bummed we didn't win, but I thought we made strides as a team in how we play defense. I thought we played really well. We played good defense, ran the plays very well and got good shots that just didn't fall," Mark Mileusnic (10) said.
  Throughout the week, the boys practiced as much as they could to prepare themselves for the Panthers. The Indians played a close game during the second quarter.
  "We personally thought we could actually compete and pull out a tight victory at the end and avenge last year's loss to them. We knew they were going to be good, [so] throughout the week we came up with a good game plan to counter them. We just came up a little short," Alexander James (11) said.
  As the season progresses, the Indians continuously work on improving as a whole and as individuals. Some players set a certain goal for themselves.
  "As a whole, our team is improving on our chemistry and defense. As an individual I am trying to be more aggressive and give my teammates opportunities to score as well as do everything I can to help my team win," Nicholas Anderson (11) said.
  Some players on the team practice outside of school in order for them to build their skills. This season, the team strives to win the Sectional title again.
  "I'm getting shots up everyday, working on getting stronger and upping my endurance by running and being in the weightroom. [My] expectations are pretty simple in the fact that we have to improve every day and keep working hard to become better and up to our capabilities, so that we can defend our Sectional title from last year. [I'm looking forward to] being around the boys, winning some games and team meals," James said.
About the Contributor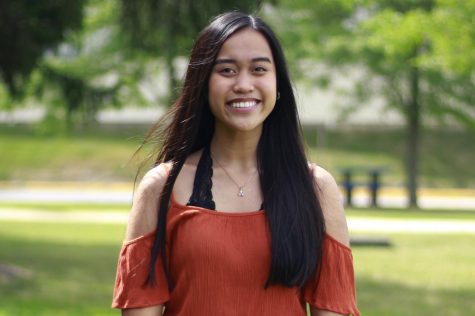 Charmagne Abangan, Online Editor-in-Chief
Hi, I'm Charmagne Abangan! I'm a senior and this is my third year of being in publications. I can't wait to take on the position of being Online EIC with...