The Evolution of St. Patrick's Day
On March 17, 60 percent of the US population will put on their favorite green shirt and go celebrate this holiday known for leprechauns, beer and four leaf clovers. St. Patrick's day has been celebrated in the United States since 1737, where the first American celebration took place in Boston, Massachusetts. Although it is known for a celebration of Irish culture in our country, it began as something very different in Ireland in 1631.
St. Patrick's Day began as feast to remember the death of the man credited with bringing Christianity to Ireland.  Saint Patrick, whose real name was Maewyn Succat, was kidnapped and taken to Ireland, but escaped to a monastery in France. When he returned to Ireland, he had a mission of spreading Christianity all around Ireland. After his death, Patrick was named Ireland's patron saint. When the Irish began immigrating to the United States, the celebrations became bigger and more extravagant. Although the holiday began for religious celebration, it has now turned into a celebration of the Irish culture.
In this day and age, Americans celebrate St. Patrick's Day all over the country. Many citizens go to pubs, parades and have celebrations with friends. Because of the colors of the Irish flag, people wear green in order not to get pinched. The tradition of being pinched does not actually stem from Ireland, but is an American tradition. People are supposed to wear green in order to honor Ireland, so when one does not wear green, they are pinched in order to be shamed. The other reason why people are pinched for not wearing green is because leprechauns can't be seen, so people are pinched in order to remind them that if they are not wearing green they will be pinched by a leprechaun.
In Chicago, the river is dyed green in order to commemorate the American's love and appreciation for the Irish culture. In New York, one of the largest parades in the nation takes place, featuring over 150,000 marchers.  Much like the dying of the river in Chicago, Georgia participates in the "greening" of Forsyth Park Fountain along with food and music festivals.
From a religious celebration to the glorified celebration of Irish culture it has come to today, St. Patrick's Day is a long standing holiday that will continue to fill the country with joy, cheer, and lots and lots of green.
About the Contributor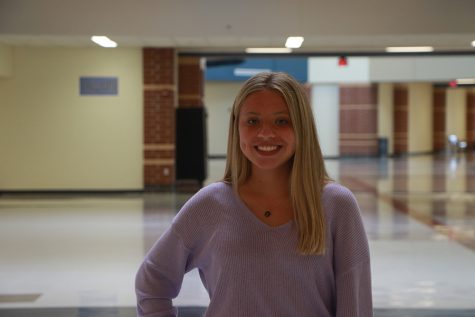 Riley Knestrict, Web Content Editor-in-Chief
Hi! My name is Riley Knestrict and I am a senior. This year, I am the web content editor-in-chief. In addition to being in publications, I run cross country...