Inside Kanye West's Coachella Service
Hang on for a minute...we're trying to find some more stories you might like.
Gospel music did not disappoint at the Coachella music festival this past weekend. The Coachella Valley Music and Arts Festival is an annual music festival held in Indio, California.  Kanye West performed his Sunday Service on Sunday, April 21. I looked forward to his performance at Coachella for one reason: to see if he'd preview new music from his upcoming album "Yandhi."
West's Sunday Service consisted of a gospel choir, Chance the Rapper and Ty Dolla $ign. Big names who attended the service include Hailey and Justin Bieber, Lil Pump, Jaden and Willow Smith, 2 Chainz, Kid Cudi and Donald Glover. Members of the West and Kardashian family were also in attendance at the service. Coachella averages about 100,000 attendees every weekend and West had more than half at his performance. The total number of attendees was over 50,000 people.
The performance was more than what I expected. All members of the choir were dressed in what are called "Church Clothes." Many believed this was to promote West's new line of clothes. But aside from that, critics say that it was to set a more merciful scene. One thing I found interesting was that West requested for a mountain to be built for his performance. It was rumoured that West ordered 500 trucks to bring enough dirt to build his mountain. His purpose was to be seen from all parts of the festival.
West performed some of his well-known songs like "Ultralight Beam," "Jesus Walks," "Reborn" and some new songs. He performed his new song "Water" which features Ty Dolla $ign. West later broke down in tears after performing a duet with Chance the Rapper. His performance overall was very emotional. He had promised fans to perform music in all types of music genres, and he did.
About the Writer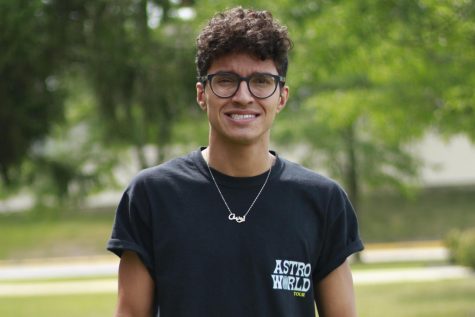 Yousef Nammari, Social Media Editor
Hello! My name is Yousef and I'm one of the three social media editors this year. This is my third year doing social media! I'm excited to reach our...