Varsity girls basketball tames the Mustangs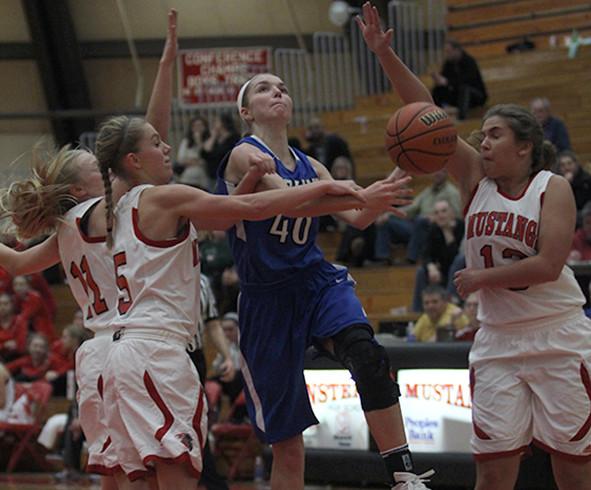 The varsity girls basketball team took on the Munster Mustangs on Tuesday, Dec. 1. The Lady Indians dominated the court with a final score of 79-33.  
"We just have to keep playing with emotion, keep working hard, keep getting better after every play and carry it on to the next possession," Kylie Fehrman (11) said.
The girls are about half way through their season, but there's always something to improve on. Communication is an important aspect of every team sport.
"We need to improve on teamwork, talking on defense and just communication in general," Rachel Robards (10) said.
With this win in the past, the girls now need to focus on their next big game against Merrillville on Friday, Dec. 4.
"I thought that we played hard for 32 minutes, and we have a big game on Friday with Merrillville coming to town, and I know that they are excited for it," Coach Marc Urban, Physical Education, said.