Not Just Another Game
It had the atmosphere of the State Championship. Trying to find your way through an overcrowded parking lot and battling with 7,000 others for a ticket at West Side High School, people may have assumed it was.
However, what some were deeming to be the biggest game of the season for LC against Munster High School was just the opening round of Sectionals for the Varsity Boys Basketball Team.
Though the first half is better left forgotten, going down at the half 25-29, a four point deficit wasn't enough to rattle the team.
"[At half], we said just that we need to play with more composure and slow it down and not to let them get in our heads," Michael Miklusak (11), who led the team with 16 points, said.
Coming out into the third quarter, the Boys put up two quick baskets that not only gave the team new life but rejuvenated one of the loudest and largest LC fan sections. From then on, the Boys never gave up the lead for the rest of the game.
"[In the second half], we worked on ball movement and just working the ball around the court and clear the defense that was guarding Glenn (Robinson III [12]) and Tye (Wilburn [10]) all night," Miklusak said.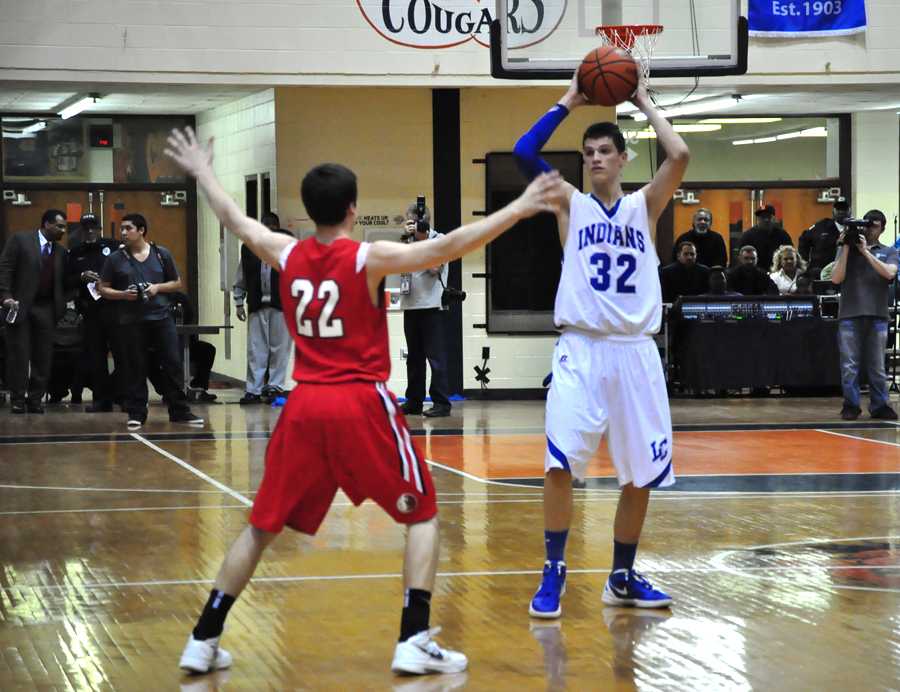 With three seconds left, Robinson sealed the win after Wilburn stole a Munster pass and handed the ball off the Robinson. It left the court open for him to make the last two points of the night with a dunk that sent the Munster crowd to "start the buses"- just like LC Superfans chanted at them to do.
"It was a lot of excitement and I heard the crowd and my teammates. It was good payback from last year when they beat us," Robinson (12) said.
This win marked Coach Dave Milausnic's 100th win. The team is looking to make it 101 on Friday night when they take on East Chicago High School in the next round of Sectionals at West Side starting at 7 p.m.